Welcome to Earthly Matters Contracting, Inc., where we don't just paint homes; we transform them with our team of quality house painters. For homeowners in the Alpharetta area, the quest for a reliable, professional, and skillful painting company can sometimes feel overwhelming. Your home is your sanctuary, and you want it to reflect your personality and style while also being protected from the elements. You need a painting company that not only understands this but also commits to exceeding your expectations. That's where we come in.
At Earthly Matters, we understand the importance of a well-executed paint job. It not only enhances the beauty of your home but also serves as an essential protective layer against weather and wear. But achieving this requires more than just a can of paint and a brush. It calls for a team of professionals who are punctual, courteous, good listeners, versatile, honest, quick, and clean. It requires a team of quality house painters like ours.
Before you dive into the rest of this article, here's a quick overview of what you should expect from a quality house painter:
Punctual and Courteous: They should arrive on time and treat you and your home with respect.
Good Listener and Communicator: They should understand your needs and keep you updated on the progress of the job.
Perfectionist: They should ensure every detail is attended to for a flawless finish.
Versatile: They should be able to handle a range of tasks, from surface preparation to paint application.
Honest: They should provide a transparent quote and keep to their word.
Curious: They should stay updated with the latest painting trends and techniques.
Quick: They should complete the job within the agreed timeframe.
Clean: They should leave your home as clean as they found it.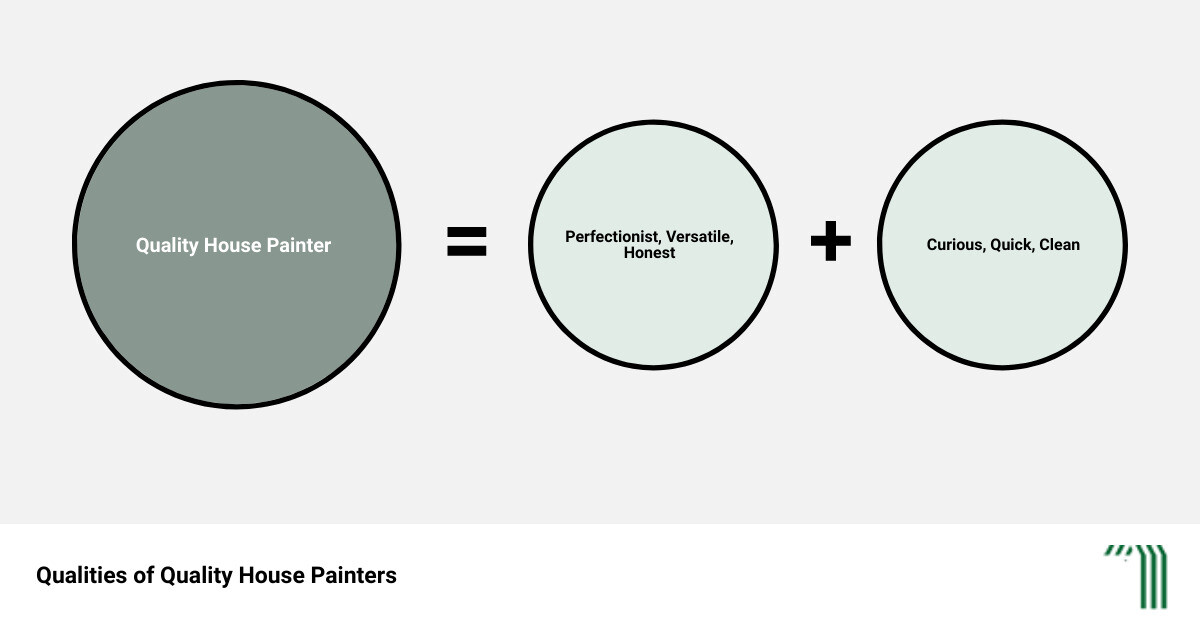 In the coming sections, we delve deeper into these qualities and provide a comprehensive guide on how to select a perfect painter for your house. We also shed light on our services at Earthly Matters Contracting, Inc., revealing why we are the top choice for house painters in the Alpharetta region.
Understanding the Quality of a Good Painter
To ensure a successful home makeover, you need to hire a house painter who not only has the necessary skills but also the right attributes. At Earthly Matters Contracting, Inc., we believe that the quality of a good painter goes beyond their ability to wield a brush. Here is a closer look at the key attributes that set apart our team of painters.
Punctuality and Courtesy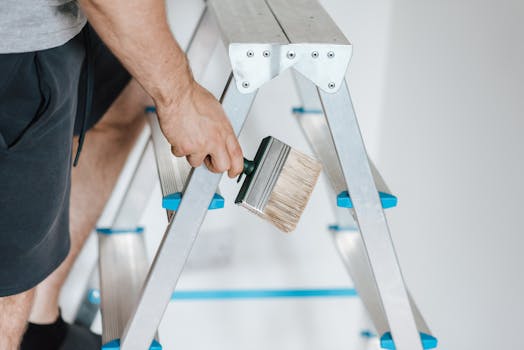 Our painters understand the value of your time. Punctuality is a non-negotiable attribute for our team. We arrive on time, complete the work according to the agreed schedule, and ensure minimal disruption to your everyday life. Our painters are also courteous and respectful of your color choices, preferences, and your home.
Good Listener and Communicator
Each home and homeowner is unique, and so are their painting requirements. Our painters are good listeners and communicators. They take the time to understand your vision and provide clear, concise information about the process, materials, and any issues that might arise.
Perfectionist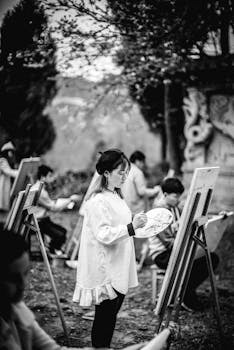 In painting, the difference between good and great lies in the details. Our painters are perfectionists who strive for excellence in every brush stroke. They ensure consistent color throughout, with no areas appearing lighter or darker than others, as indicated by one of the sources.
Versatility
Whether you desire traditional painting techniques or want to experiment with faux finishes such as color washing, sponging, and crackle, our painters are versatile and skilled in a wide range of techniques.
Honesty
Honesty is a core value at Earthly Matters Contracting, Inc. Our painters provide honest and transparent quotes, clearly communicate any potential extra costs, and deliver on their promises.
Curiosity
Our painters have a curiosity and passion for their craft. They stay updated on the latest trends, techniques, and best practices in painting. This continuous learning mindset enables us to provide you with the best results.
Quickness
While we never compromise on quality, we understand that time is of the essence. Our painters are quick and efficient, ensuring a swift turnaround without cutting corners.
Cleanliness
A quality paint job is not just about the final look but also about the journey there. Our painters prioritize cleanliness. They cover your furniture, protect your floors, and ensure a thorough clean-up after the job is done.
By highlighting these qualities, we aim to give you a better understanding of what to look for when hiring a quality house painter. At Earthly Matters Contracting, Inc., our team embodies these attributes, ensuring top-notch results that exceed your expectations.
How to Select a Perfect Painter for Your House
Selecting a perfect painter for your house is not as challenging as it may seem. With careful consideration and proper inquiries, you can find a suitable painting contractor who will transform your house into your dream home. Here at Earthly Matters Contracting, Inc., we want you to make an informed decision when choosing a painter. Let's take a look at the key factors to consider.
Checking References for Previous Jobs
Reputation speaks volumes about a painter's competence and reliability. Before hiring a painter, ask for references from previous jobs. This will give you an insight into their work ethic, quality of work, and customer satisfaction. If possible, visit the sites of their past projects to see their work firsthand. Good painters, like our team at Earthly Matters, will be more than happy to provide you with references and showcase their work.
Understanding the Proposed Schedule
Time is of the essence when it comes to painting projects. A professional painter should be able to provide a clear and realistic schedule for your project. This includes the start date, milestones, and the anticipated completion date. Knowing the schedule will help you plan accordingly and avoid any unnecessary inconveniences. At Earthly Matters, we keep our clients informed about the project timeline and ensure we stick to it.
Responsibility for Moving Furniture, Covering it Up, and Cleaning Up Afterwards
The painting process can be messy. It involves moving furniture, covering it to protect from paint splatters, and thorough cleaning up afterward. Always inquire who will be responsible for these tasks. Some painters, like us at Earthly Matters, include these services in their package, ensuring a hassle-free painting experience for our clients.
Quality of Paint Used
The quality of paint used significantly affects the outcome of a painting project. Superior quality paint offers excellent coverage, vibrant colors, and long-lasting results. Ask your potential painter about the type of paint they use. If you're not providing the paint, ensure they use top-tier brands like Dulux. At Earthly Matters, we use high-quality paint that guarantees a stunning and durable finish.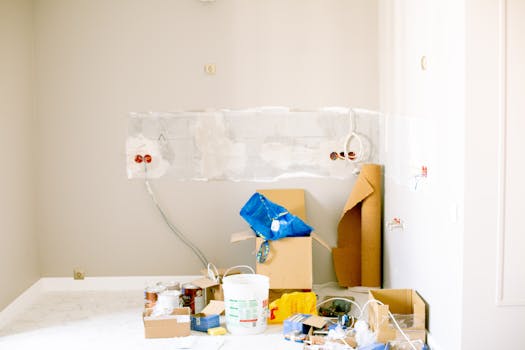 In conclusion, finding a quality house painter involves careful consideration of their references, proposed schedule, responsibility for pre and post-painting tasks, and the quality of paint used. At Earthly Matters Contracting, Inc., we pride ourselves on our professional, reliable, and high-quality painting services that have earned us a reputation as one of the best house painters in Alpharetta, Georgia.
What to Expect from Professional Painters
When you hire professional painters, you open up the door to a seamless, stress-free painting process. Quality house painters like the team at Earthly Matters Contracting, Inc., offer a comprehensive service that takes into account every facet of the painting process. Here's what you can expect from our professional team.
Proper Preparation and Consideration
Proper paint preparation is the foundation of any successful painting job. As stated in our blog post titled "Seven Things To Consider Before Hiring A Professional Interior Painter", paint preparation involves making necessary repairs, cleaning dirty walls, and ensuring that your surfaces are primed and ready for painting. The best paint, if applied improperly or on ill-prepared surfaces, will not perform to its fullest potential. It's likely to crack, peel, or chip easily. At Earthly Matters Contracting, Inc., we ensure that our paint preparation is thorough and meticulous.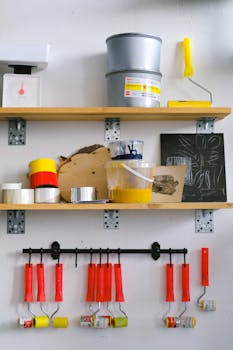 Consistency in Paint Application
A high-quality paint job should have consistent color throughout, with no areas appearing lighter or darker than others. This consistency reflects the skill and expertise of the painter. Our team at Earthly Matters Contracting, Inc., ensures that the paint is applied evenly and that the surface is properly prepared to receive the paint. This attention to detail leads to an end result that is not only visually appealing but also long-lasting.
Attention to Detail
When it comes to painting, the devil is in the details. From the initial preparation to the final touches, attention to detail is what sets apart professional painters from amateurs. Our team doesn't just slap on a coat of paint and call it a day. We take the time to ensure that every corner, every edge, and every surface is painted to perfection. We take pride in our work, and it shows in the quality of our results.
Protection of Your Home's Interior
We understand that your home is your sanctuary, and we treat it with the utmost respect. Before we start painting, we take steps to protect your furniture, flooring, and other elements of your home from paint splatters and drips. As professional painters, we also ensure that we leave your home as clean as we found it, if not cleaner, once the job is done.
In conclusion, when you engage professional painters like Earthly Matters Contracting, Inc., you can expect a high level of professionalism, meticulous attention to detail, and an end result that will transform your home. We're not just painting walls; we're helping you create a space you'll love to live in. So, are you ready to embark on a journey to a dream home makeover? Let's get started. Contact us today!
Estimating the Cost of Painting
Finding quality house painters to give your home a fresh new look is an exciting venture. However, it's essential to understand the costs involved to properly budget for your painting project. Let's break down the key factors that contribute to the overall cost of professional painting services.
Understanding the Average Painter's Hourly Rate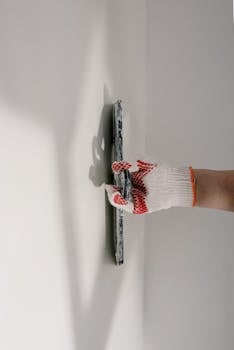 The first step in estimating the cost of painting your home is understanding the average hourly rate for painters. In the United States, the average cost of labor for a professional painter ranges from $22 to $43 per hour. This cost does not include taxes or overhead. Remember, this is the labor cost to pay a professional painter hourly, and the actual rates can vary based on factors such as the complexity of the job, the area you live in, and the experience of the painter.
What a Painting Quote Should Include
A comprehensive painting quote should provide a detailed breakdown of the costs involved. It should include:
Overall price
Price for each area (e.g., living room, master bedroom) or item (e.g., trim, doors)
Cost of labor
Cost of materials
Description of prep
Description of repairs to be made
Description and details of paint application (number of coats, brand, and type of paint, etc.)
A detailed quote not only provides transparency in pricing but also helps you understand exactly what services you are paying for.
Additional Costs to Consider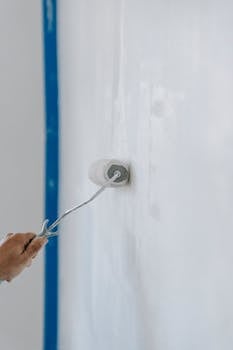 In addition to the cost of labor and materials, there are other potential costs to consider. Preparing the walls, moving furniture, and dealing with unique architectural features can all add to the overall cost of your interior painting project. If your home has accent walls or textured walls, expect to pay more due to the extra materials and labor required.
Moreover, regional differences can also impact the cost. Areas with a higher cost of living generally have higher labor rates. Prices of materials, including paint, can vary based on regional demand and supply dynamics. If you live in a remote location, the cost of transporting materials and workers to and from your home can add to the total cost.
By understanding these cost factors, you can make an informed decision on how to proceed with your painting project. Remember, investing in professional painting services like those offered by Earthly Matters Contracting, Inc. can help ensure a high-quality outcome that enhances the value and appeal of your home.
Earthly Matters: Your Quality House Painters in Alpharetta, Georgia
When it comes to painting your dream home, you need not look further than Earthly Matters Contracting, Inc. We are not just painters, but artisans who take pride in transforming your home into an aesthetic masterpiece.
Services Offered by Earthly Matters
Being a premier painting service company in Alpharetta, GA, we at Earthly Matters offer an array of services that go beyond just slapping on a coat of paint. We handle everything from surface preparation to the final coat, ensuring that every detail is attended to with precision. Our services include but are not limited to interior painting, exterior painting, and deck and fence painting.
We are renowned for our commitment to using only high-quality paints designed to withstand Alpharetta's weather, maintaining the fresh and new look of your home for years to come. This, coupled with our meticulous attention to detail, ensures that your property receives the utmost care and protection against the elements.
Customer Reviews and Experiences
Our customer-centric approach has earned us the trust and loyalty of homeowners in Alpharetta and beyond. As validated by our A+ rating on the Better Business Bureau and consistent positive feedback on Google, Facebook, Nextdoor, and Angi, we are committed to exceeding customer expectations in every project. Customers consistently rate us highly for our professionalism, punctuality, and competitive pricing.
One particular customer, Cheely B., expressed satisfaction with our punctuality, professionalism, and reasonable pricing, stating, "Very punctual, professional and price was reasonable. He even left me a gallon of paint for me to touch up since I couldn't afford to have them paint the whole house. I would highly recommend".
Earthly Matters' Commitment to Quality
At Earthly Matters, we don't consider a job done until the homeowner is delighted with our work. Our unwavering commitment to providing high-quality services at affordable rates sets us apart from other exterior painters in Alpharetta, GA. We're not just in the business of painting homes; we enhance their beauty while protecting them from the elements.
We believe in enhancing your home's curb appeal, protecting it from the elements, and increasing its long-term value, one paint job at a time. Our dedication to delivering high-quality exterior painting services makes us the ideal choice for homeowners in the area looking to enhance the beauty and longevity of their homes.
In the next section, we will conclude by discussing the importance of choosing quality house painters and how Earthly Matters can help you achieve your dream home makeover.
Conclusion
The Importance of Choosing Quality House Painters
The right paint job can dramatically transform your home, breathing new life into every room. However, the difference between a meditative masterpiece and a chaotic canvas often comes down to the skill and expertise of the painter.
Choosing quality house painters is about more than just finding someone with a brush and a bucket. It's about finding professionals who understand the science of color, the artistry of application, and the importance of detail. It's about finding a team that respects your home as much as you do, ensuring every piece of furniture is moved and covered correctly, and that every surface is cleaned thoroughly after the job is done.
Quality house painters understand that the perfect paint job isn't simply about the color on the walls, but the feeling it creates when you walk into the room. As such, they listen to your color choices and communicate effectively to ensure they capture your vision. A good painter is a perfectionist, versatile, honest, curious, quick, and clean.
How Earthly Matters Can Help You Achieve Your Dream Home Makeover
At Earthly Matters, we embody these qualities. Our team of professional painters has been providing top-quality painting services in Alpharetta, Georgia and the surrounding areas for over 20 years. We understand the importance of working meticulously to ensure every job is completed to perfection, on time, and on budget.
We take pride in our ability to exceed customer expectations, delivering an exceptional service that's reflected in our A+ rating from the Better Business Bureau, high Google reviews, and numerous positive testimonials on Facebook and Angi. We understand that every paint job is unique, which is why we listen to our clients and work closely with them to bring their vision to life.
From enhancing your home's curb appeal with a vibrant exterior paint job to transforming your living spaces with a new color palette, our professional painting services ensure a flawless finish that stands the test of time. We offer meticulous surface preparation, skilled paint application, and thorough cleanup, providing you with a stress-free painting experience.
In choosing Earthly Matters, you're not just choosing a painting service. You're choosing a team who appreciates the power of color and the impact it can have on your home. You're choosing a team that values your satisfaction, and will stop at nothing to ensure it's achieved.
So, if you're dreaming of a home makeover, look no further than Earthly Matters. Let us transform your dream into reality and turn your home into a masterpiece.
If you're ready to discover the difference quality house painters can make, contact us today. We can't wait to help you create a home you'll love.