Introduction: The Rise of Interior Painting in Roswell, GA
In the vibrant city of Roswell, GA, there's a quiet revolution happening. It's not political or technological, but visual and aesthetic. It's the rise of interior painting, and it's transforming homes across the city. Homeowners are discovering the transformative power of a fresh coat of paint, and they're turning to professional painting services to breathe new life into their living spaces. Specifically, they're seeking out the expert services of Earthly Matters Contracting, Inc., a leading name in interior painting in Roswell, GA.
Interior painting isn't just about color and style. It's a practical investment that can protect your walls, enhance your home's value, and create a visual impact that reflects your personality and taste. It's no wonder that more and more Roswell homeowners are embracing this home improvement trend.
But what's behind this rising popularity of interior painting? What makes it such a wise investment for homeowners? And why are services like those provided by Earthly Matters Contracting, Inc. so sought after? Let's delve into the world of interior painting in Roswell, GA, and discover why it's become a vital part of the city's home improvement scene.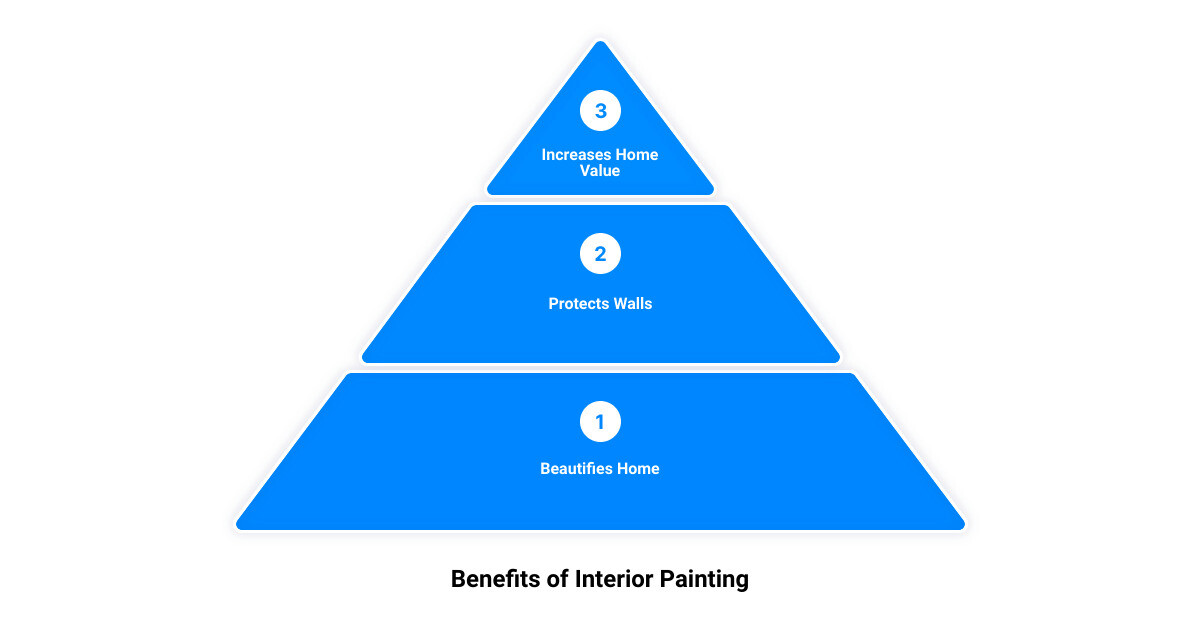 The Importance of Interior Painting
Interior painting in Roswell, GA, has emerged as a critical aspect of home improvement, with homeowners recognizing its ability to transform their living spaces. The importance of interior painting extends beyond mere aesthetics. It also plays a significant role in protecting your walls and adding value to your home.
Beautifying Your Home with Interior Painting
One of the most transformative ways to breathe new life into your home is through a fresh coat of paint. Different colors and finishes can dramatically alter the mood and ambience of a room, making it feel vibrant and new. Whether you opt for warm, inviting hues or cool, calming tones, interior painting allows you to customize your home to reflect your personal style and taste. This is particularly essential in a city like Roswell, where homes often echo the charm and character of the historic district.
Protecting Your Walls with Quality Paint
Beyond aesthetics, a good quality paint serves as a protective barrier for your walls. It shields your surfaces from dust, dirt, and other potential damages, ensuring that your walls remain in good condition for a longer period. Moreover, if your home was built before 1978, a fresh coat of paint can also safely encapsulate any existing lead-based paint, providing an additional layer of protection for you and your family.
Increasing Home Value through Interior Painting
Interior painting isn't just about immediate gratification—it's a long-term investment. A well-executed paint job can significantly increase the value of your home. It's a cost-effective way to enhance the appeal of your property, especially if you're planning to sell it. Prospective buyers are often more attracted to homes with fresh, neutral paint colors that allow them to visualize their own belongings in the space.
In conclusion, interior painting is more than a simple home improvement task—it's a means of beautifying your space, protecting your walls, and adding value to your home. As the demand for professional painting services like those offered by Earthly Matters Contracting, Inc. continues to rise in Roswell, GA, it's clear that homeowners understand and appreciate the importance of a quality paint job.
Why Interior Painting Can Be Expensive
In the colorful world of interior painting in Roswell, GA, it's essential to understand that you get what you pay for. The cost of painting a room or your entire home might seem high initially, but once you factor in the quality of materials, the value of skilled labor, and the long-term benefits of a professional paint job, the investment becomes worthwhile.
The Cost of Quality Materials
The cornerstone of a great paint job is using top-notch materials. High-quality paints provide better coverage, last longer, and resist fading, chipping, and peeling. Moreover, they contain fewer volatile organic compounds (VOCs), making them safer for your family and the environment. Unfortunately, these premium paints come with a higher price tag, contributing to the cost of interior painting in Roswell, GA.
The Value of Skilled Labor
Interior painting isn't just about slapping some paint on a wall. It involves meticulous preparation, precise application, and detailed cleanup. A professional painter from Earthly Matters Contracting, Inc. takes time to prep your walls, ensuring any cracks or holes are filled and sanded smooth. They carefully tape off areas to avoid paint spills and use specialized techniques to create a flawless finish. Their expertise and attention to detail add value to the project and justify the cost.
The Long-Term Benefits of Professional Painting
While DIY painting might seem like a cost-saving option, it can end up being more expensive in the long run. Without professional experience, you may end up with uneven paint, visible brush strokes, or paint splatters on your floor and furniture. Hiring a professional painter ensures a quality finish that will stand the test of time, reducing the need for frequent touch-ups or repainting.
Additionally, a professionally painted room can increase your home's value and appeal if you decide to sell. As per the sources, neutral colors and the right finish can help potential buyers visualize their belongings in your space, increasing the likelihood of a sale.
In conclusion, while interior painting in Roswell, GA may seem expensive at first glance, the investment pays off in the long run. By using quality materials, hiring skilled labor, and considering the long-term benefits, you can transform your home into a beautifully painted masterpiece that will be enjoyed for years to come.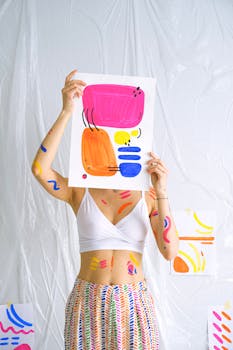 The Process of Interior Painting
Ah, the art of interior painting! It's more than just slapping on a coat of paint – it's a well-orchestrated process that ensures your walls not only look fantastic but stand the test of time. Let's dive into how interior painting in Roswell, GA is done, from estimating the time required to the final cleanup.
Estimating the Time Required for Painting a Room
First things first, how long does it take to paint a room? Well, let's say you have an average-sized bedroom of about 432 square feet. For a skilled painter, the whole job, including preparation and cleanup, should take around 4-6 hours. Of course, this can vary depending on the room's size and condition, as well as the type of paint used.
Preparing the Room for Painting
Preparation is the key to a successful painting project. This stage involves making any necessary repairs and thoroughly cleaning the walls, especially near the stove and sink where greasy deposits and soap scum can interfere with paint's adhesion. If your home was built before 1978, it's also crucial to check for lead paint, as some older homes still have lead paint in the original layers.
The Actual Painting Process
Once the room is prepped, it's time to let the color magic happen. The professional painters will apply the paint in a meticulous manner, ensuring an even coat and paying attention to the fine details. They might use different painting techniques to make your walls stand out, such as color washing, sponging, and crackle. Remember, the contract should specify the type and amount of surface preparation, priming, type of primer, and brand of paint used, including how many coats will be applied.
Cleanup and Final Touches
After the painting is done, the cleanup process begins. This involves removing all the coverings, cleaning up any spills or drips, and rearranging your furniture back to its rightful place. The final result? A beautifully painted room that breathes new life into your home.
But remember, the process doesn't end with the cleanup. Your freshly painted room needs to be maintained properly to keep it looking its best. So, make sure to clean your walls regularly and address any chips or cracks promptly. By taking these steps, you'll ensure that your interior painting in Roswell, GA lasts for years and continues to enhance the beauty of your home.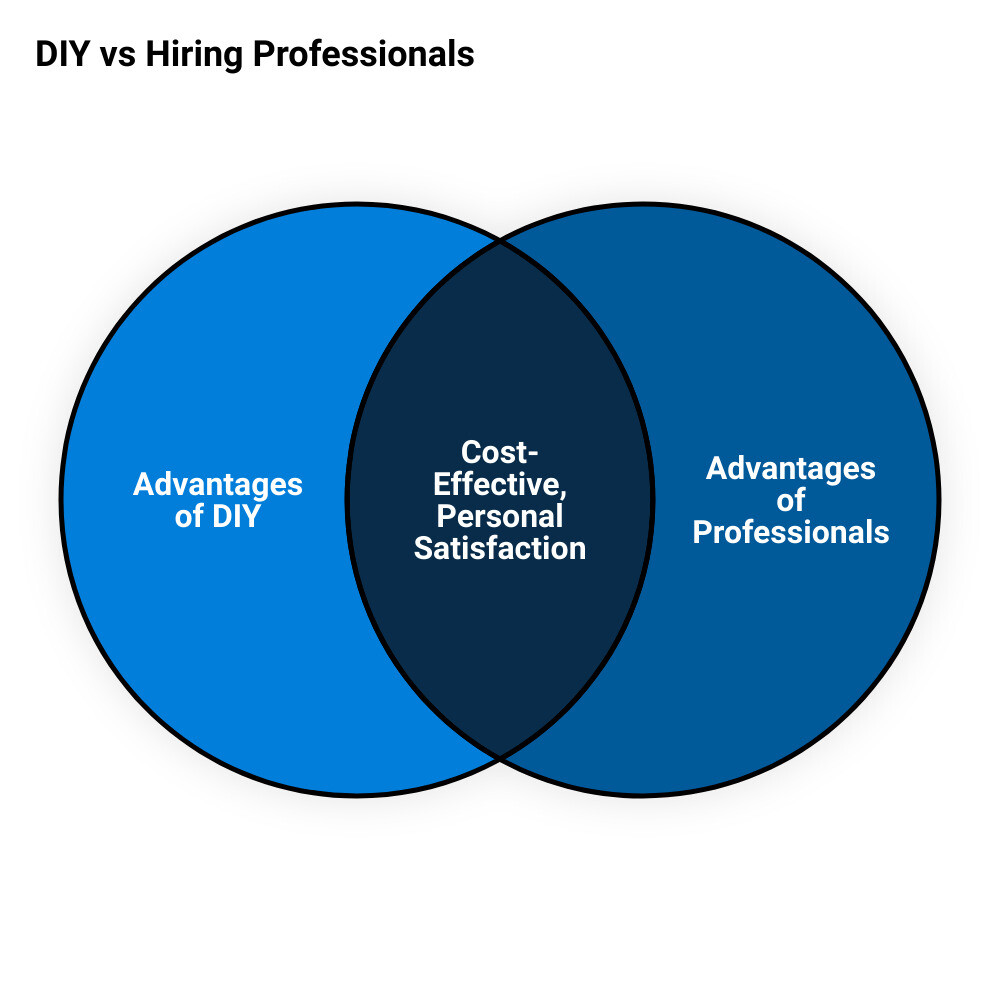 DIY vs. Hiring Professional Painters
Roswell homeowners often face a conundrum when it comes to interior painting: should they take a DIY approach or hire professional painters? Both options have their advantages and drawbacks.
When to Consider Painting Your Own House Interior
If your walls are in good condition and you're eyeing a simple color change, taking on the painting task yourself can be a tempting option. After all, it can save cost and provide a sense of accomplishment. Small touch-ups or repainting a child's room, for example, don't necessarily require a professional's touch. However, remember that painting is more than just applying a coat of paint to the walls. It involves preparation, precision, and patience. Therefore, if you're comfortable handling these aspects and have ample time on your hands, DIY could be your route.
The Advantages of Hiring Professional Painters
On the other hand, hiring professional painters comes with a host of benefits. Professional painting services bring experience, skill, and the right tools to the table. While painting may seem like a simple task, achieving a smooth, even finish takes expertise and the right equipment. Professionals know how to prep the walls, choose the right paint, and apply it for the best results. Plus, they can get the job done faster and more efficiently, saving you time and effort. In addition, professional painters are aware of the latest trends, techniques, and products, ensuring you get a high-quality, lasting finish.
Earthly Matters: A Trusted Name in Roswell, GA for Interior Painting
When it comes to house painting in Roswell, GA, Earthly Matters Contracting stands out as a trusted name. With a strong emphasis on quality, attention to detail, and a customer-first approach, they ensure your painting project is handled with utmost professionalism. Their team of skilled painters is committed to transforming your home's interior, enhancing its beauty, and protecting your walls.
Earthly Matters understands that every home is unique and requires a personalized approach. Their services are tailored to meet your specific needs, ensuring you get the best value for your investment. And with a track record of delivering excellent results, you can rest assured knowing your home is in good hands.
So, while DIY painting has its place, there's no denying the value, convenience, and peace of mind that comes with hiring professional painters. And with trusted services like Earthly Matters Contracting in Roswell, GA, you can join the interior painting revolution with confidence.
Top Interior Painting Services in Roswell, GA
After weighing the benefits of hiring professional painters, you might be wondering, "Who are the best painters near me?" The good news is, Roswell, GA, is home to an array of top-notch painting companies that offer exceptional interior painting services. Here's a list of some of the most trusted names in the industry:
BW Painting
BW Painting is known for their meticulous attention to detail and commitment to providing high-quality interior painting services. Their team of professionals is well-versed in handling various painting projects, ensuring a smooth, flawless finish every time.
J Vega Painting
J Vega Painting is another reliable choice for homeowners in Roswell. They are renowned for their superior craftsmanship and dedication to customer satisfaction. Whether you're looking to refresh a single room or repaint your entire home, J Vega Painting has got you covered.
Clean Cut Painting
Clean Cut Painting offers a range of services from room painting to color matching. They are highly recommended for their commitment to delivering prompt and efficient painting services without compromising on quality.
The Painting Group and Renovation
With an impressive portfolio and positive customer reviews, The Painting Group and Renovation stands as one of the top choices for interior painting services in Roswell. Their team of professionals is known for their expert job on various painting projects, ensuring customer satisfaction from quote to completion.
ASAP Painting
ASAP Painting brings a sense of personal pride to every project they undertake. They are highly recommended for their expert painting services and ability to complete projects promptly without any compromise on quality.
Henry's Fine Touch Painting
Henry's Fine Touch Painting offers a wide range of services, including interior painting. They are highly regarded for their dedication to delivering high-quality results that enhance the aesthetic appeal of your home.
J&E Contracting
J&E Contracting is a trusted name in the painting industry, known for their professionalism and high-quality work. Their team of skilled painters is committed to providing top-notch interior painting services that meet and exceed customer expectations.
Fillo Painting & Exteriors
Last but not least, Fillo Painting & Exteriors offers both residential and commercial painting services. They have a solid reputation for delivering quality work within the stipulated time, ensuring the property is left spotless after the job is done.
These top interior painting services in Roswell, GA, are dedicated to transforming your home's interior to reflect your unique style while protecting your walls and increasing value. Take your time to research and choose the one that best suits your needs and preferences.
Conclusion: Joining the Interior Painting Revolution in Roswell, GA
As we close the brush on this comprehensive look into the world of interior painting in Roswell, GA, it's clear that the art of transforming homes through color is more than just a trend—it's a revolution. A revolution led by professional painting companies like Earthly Matters Contracting, Inc., who have raised the bar with their holistic approach to interior painting, focusing not just on the physical application of paint, but on the entire customer journey.
The importance of a well-executed interior painting project is undeniable. It's an investment that beautifies your home, protects your walls and increases your property value. However, the journey to a beautifully painted home isn't always easy or cheap. High-quality materials, skilled labor, and professional services come at a cost. But as we've seen, the long-term benefits of professional painting services significantly outweigh the initial investment.
The rise of interior painting in Roswell, GA, is a testament to the increasing appreciation for the transformative power of color. Homeowners are recognizing the value of a fresh coat of paint not just in terms of aesthetics, but also as a practical way to protect their homes and increase their value. But the process of interior painting isn't a one-size-fits-all. It requires a clear understanding of the time, preparation, and cleanup involved.
The choice between DIY and hiring professional painters like Earthly Matters Contracting, Inc. is an important one. While some homeowners may enjoy the process of painting their own homes, the advantages of hiring professionals—experience, expertise, efficiency, and superior customer service—make a compelling case for leaving it to the pros.
In Roswell, GA, you have a myriad of top-notch interior painting services to choose from. Companies like BW Painting, J Vega Painting, and Clean Cut Painting, among others, are all committed to delivering a superior painting experience. But Earthly Matters Contracting stands out in its commitment to customer satisfaction, offering services like detailed preparation, high-quality paints, and excellent customer service.
As you consider joining the interior painting revolution in Roswell, GA, remember that at the heart of this transformation is the desire to create a home that reflects your unique style and taste. So whether you're looking to freshen up a room or overhaul your entire interior, let the professionals guide you on this colorful journey. The revolution is here, and it's time to pick up the paintbrush.