Introduction
A picturesque city steeped in history and charm, Roswell, GA is not just a place to live—it's a place to call home. Nestled in the heart of North Georgia, Roswell is a vibrant community that's known for its beautiful homes, bustling businesses, and a lifestyle that blends southern charm with modern convenience.
One of the defining features of homes and businesses in Roswell, GA is their exterior painting. A well-executed exterior paint job not only enhances the aesthetic appeal of a property but also serves as a protective shield against the elements, helping to maintain the structural integrity of the building. However, achieving a flawless exterior paint job isn't as simple as it may seem—it requires the touch of professional exterior painting contractors who have the knowledge, skills, and experience to transform your property while ensuring durability and longevity.
In this article, we will delve into the importance of hiring professional exterior painting contractors and present a meticulously curated list of Roswell, GA's top-rated exterior painting contractors. Moreover, we will shine a spotlight on Earthly Matters Contracting, Inc., a leading painting company that has been serving homeowners in Roswell and surrounding areas since 1999, and provide some handy tips for negotiating painting estimates. So, whether you are planning to repaint your home or business, or just looking to get informed, this comprehensive guide will serve as your one-stop resource.
Understanding the Importance of Hiring Professional Exterior Painting Contractors
Your home is your sanctuary, and its exterior is the first impression it makes on anyone who passes by. A professional paint job can transform a lackluster exterior into a stunning showcase. However, exterior painting is more than just a cosmetic upgrade. It's a vital part of home maintenance that protects your investment from weather elements and increases its value. When it comes to exterior painting, hiring professional contractors is crucial. Let's delve into understanding why.
The Role of Professional Painters
Professional exterior painters, like the ones at Earthly Matters Contracting, Inc., have the skills, experience, and tools to do the job right. They prepare the surface properly, ensuring that the paint adheres well and lasts longer. They have the knowledge to recommend the best paint products, colors, and finishes for your home. They also prioritize safety, using appropriate equipment and procedures to prevent accidents.
From dealing with peeling, cracking, or fading paint to addressing mold or mildew growth and water damage, these experts can identify and tackle various issues that may affect the painting process. If you're lacking experience or skills in painting, hiring professionals can save you considerable time and money, ensuring the job is done correctly the first time.
Benefits of Hiring Professional Painters
A professional exterior painting contractor offers numerous benefits. One notable advantage is time-saving. Exterior painting is a time-consuming process, requiring a lot of preparation work before the actual painting can start. Hiring professionals allows you to focus on other important aspects of your life.
Quality work is another perk. Professional painters deliver superior results that last longer, enhancing the aesthetic appeal and durability of your home. Plus, they can offer expert advice on paint products and color choices that best suit your home's style and surroundings.
Safety is a significant concern in exterior painting, especially when working at heights or dealing with hazardous materials like lead paint. Professionals are trained to handle these risks, providing you with peace of mind.
Factors to Consider When Hiring Exterior Painting Contractors
Choosing a professional exterior painting contractor involves careful consideration. You need to check their experience, reputation, and the services they offer. Look for painters who are licensed, insured, and have good reviews.
Always ask for an estimate and clarify what it includes. Some contractors may charge extra for moving heavy furniture or painting intricate designs. Understand the type of paint they'll use, the number of coats they'll apply, and the type of surface preparation and priming they'll do.
Finally, don't forget to consider the color advice they provide. A good contractor will be able to suggest colors that enhance your home's architectural details and blend well with its surroundings.
In the end, hiring a professional exterior painting contractor is an investment in your home. It not only improves its appearance but also increases its value and longevity. So, choose wisely!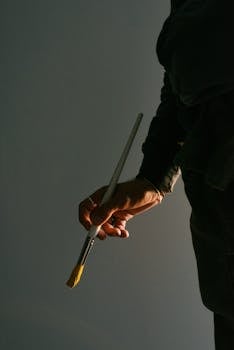 Top-Rated Exterior Painting Contractors in Roswell, GA
Choosing the right exterior painting contractor can feel like an overwhelming task. However, in Roswell, GA, there are several top-rated contractors known for their exceptional service and customer satisfaction. Let's take a closer look at some of these leading service providers.
A trusted name in the industry, Dixon Painting has made its mark by delivering outstanding exterior painting services. Their team's technical proficiency and artistic vision ensure your home's exterior is not just painted but transformed.
ASAP Painting
ASAP Painting is recognized for their prompt and efficient services. They take immense pride in their work, and it's evident in the rave reviews they get from their customers. Their commitment to delivering on time and their impeccable work ethic makes them a reliable choice for homeowners in Roswell.
J Vega Painting
When it comes to professional exterior painting, J Vega Painting doesn't cut corners. They are known for their attention to detail and commitment to quality, ensuring a smooth and durable finish for your home's exterior.
Henry's Fine Touch Painting
Henry's Fine Touch Painting is another go-to contractor for exterior painting needs. They are a versatile choice for homeowners looking to get multiple tasks done by one efficient team.
The Painting Group and Renovation
As their name suggests, The Painting Group and Renovation offers more than just painting services. However, their exterior painting services have garnered them a strong reputation for quality and customer satisfaction.
Canaima Restorations & Paint
Canaima Restorations & Paint is a reliable choice for those looking for high-quality paint jobs. Their professional team ensures that the exterior of your home gets a fresh and vibrant look.
Top Choice Painters
Top Choice Painters live up to their name by being a top choice for many homeowners in Roswell. They are known for their professional approach and commitment to delivering high-quality results.
Happy Labor
Happy Labor is recognized for their dedication to customer satisfaction. They work closely with homeowners to understand their vision and work diligently to bring it to life.
CertaPro Painters of Roswell, GA
CertaPro Painters of Roswell, GA is a part of a well-respected national franchise known for its dependable and professional painting services. They offer both interior and exterior painting, making them a one-stop shop for your home's painting needs.
Clean Cut Painting
Lastly, but definitely not the least, Clean Cut Painting offers professional exterior painting services to homeowners in Roswell. They are known for their clean and meticulous work, ensuring a flawless finish.
Remember, when choosing the best exterior painting contractor for your home, consider their experience, customer reviews, and the quality of their work. Ultimately, the best contractor for you is one that understands your vision and can deliver results that exceed your expectations.
Earthly Matters: A Cut Above the Rest
In the sea of painting contractors in Roswell, one name consistently stands out – Earthly Matters Contracting, Inc. This team of dedicated professionals has been serving the community for over a decade, transforming homes and businesses with their unparalleled skill and commitment to excellence.
Introduction to Earthly Matters
Earthly Matters Contracting, Inc. has been carving its niche in the painting industry since 2005. As a local company, they understand the unique needs and preferences of homeowners in North Georgia. They pride themselves on their ability to provide personalized service, from the initial color consultation to the final inspection.
Services Offered by Earthly Matters
Earthly Matters offers a comprehensive range of services for both residential and commercial properties. Their expertise extends beyond just painting – they also provide limewash application, window and door replacement, deck and porch construction, and more. They can handle any job, no matter the size or complexity, with their team of experienced and skilled professionals.
Their painting services include interior and exterior painting, deck and fence staining, and even cabinet painting. They are also one of the leading limewash experts in Roswell, capable of giving your brick or stone house a rustic, timeless look while protecting the material for years to come.
Why Earthly Matters is the Best Choice for Exterior Painting in Roswell, GA
There are several reasons why Earthly Matters Contracting stands head and shoulders above other painting contractors in Roswell. Firstly, their attention to detail is second to none. They protect your property by carefully placing drop cloths and tape over floors, carpets, furniture, plants, and other items. Their aim is to leave your home looking incredible, without a trace of their presence – except for the beautiful new coat of paint.
Secondly, Earthly Matters places a high priority on customer satisfaction. They don't just meet expectations – they strive to exceed them. Their team is always ready to assist, providing insightful advice on paint types, colors, and more. They offer complimentary quotes and can even provide estimates over the phone or by looking at pictures you send.
Finally, their service area is expansive, covering East Roswell Park, Chattahoochee Nature Center, Wildwood Springs, Mountain Park, and beyond. They are trusted by homeowners in many neighborhoods, including Barrington Farms, Brandon Heights, Cedar Creek, and others.
When it comes to exterior painting in Roswell, GA, Earthly Matters Contracting, Inc. is truly a cut above the rest. Their commitment to quality, dedication to customer satisfaction, and wide range of services make them the go-to choice for all your painting needs.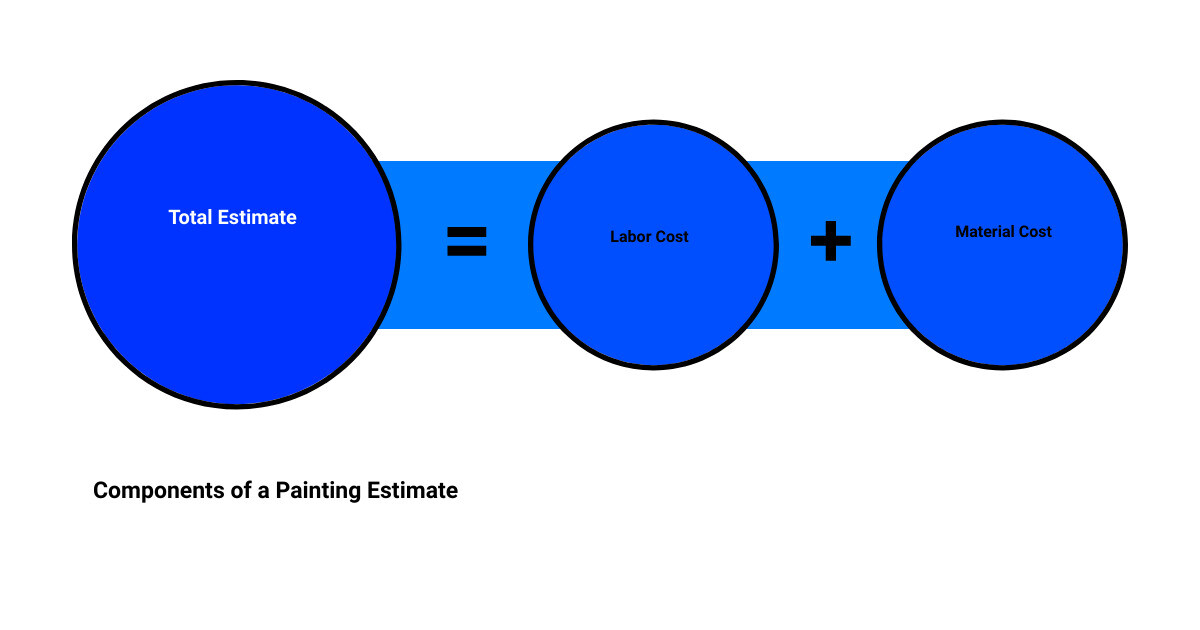 Tips for Negotiating Painting Estimates
Navigating the world of painting estimates can seem like a daunting task, but with a solid understanding of how these estimates work and some savvy negotiation skills, homeowners can ensure they're getting the best price for top-notch work.
Understanding Painting Estimates
A painting estimate encompasses more than just the cost of paint. It includes the labor involved, the cost of materials, and any additional services like wall preparation or cleanup. Professional painting contractors, like the ones at Earthly Matters Contracting, Inc., calculate these costs with careful precision to ensure they're providing a fair estimate for the scope of the project.
It's also important to be aware that different painting contractors might include different elements in their estimates. Some may include the cost of moving heavy furniture, while others might charge extra for it. Similarly, painting tasks that require extra effort, like painting crown molding or high ceilings, might also come with additional costs.
Are Painting Estimates Negotiable?
While professional painters typically calculate their estimates with thin margins, there's often some wiggle room for negotiation. However, it's crucial to negotiate in a friendly manner and with respect for the painter's expertise and time.
It's also worth noting that negotiation doesn't just have to be about the cost. For example, offering flexibility around the timeline for the project can sometimes make your offer more attractive to the contractor.
Tips for Negotiating Painting Estimates
When negotiating a painting estimate, it's beneficial to have multiple quotes on hand. This gives you a reference point for understanding the average cost of the services you require.
Another tip is to clearly communicate your needs and expectations. If you're able to do some of the prep work yourself, like moving furniture or cleaning walls, this could reduce the overall cost.
Remember, the goal of negotiating is to reach an agreement that feels fair to both parties. So while it's great to get a good deal, it's also important to ensure that the painter feels adequately compensated for their work.
The Earthly Matters Contracting, Inc. team is always happy to discuss their estimates with clients. Their transparent approach ensures that clients in Roswell, GA, understand exactly what they're paying for, fostering a great working relationship from the get-go.
Conclusion
Recap of the Top-Rated Exterior Painting Contractors in Roswell, GA
We've journeyed through a rather extensive list of some of the top-rated exterior painting contractors in Roswell, GA. From Dixon Painting to ASAP Painting, J Vega Painting, and Henry's Fine Touch Painting, it's clear that there are numerous skilled professionals in the area, ready to transform homes with a fresh coat of paint.
We've also delved into the offerings of The Painting Group and Renovation, Canaima Restorations & Paint, Top Choice Painters, Happy Labor, CertaPro Painters of Roswell, GA, and Clean Cut Painting. Each of these contractors brings a unique blend of skills, experience, and dedication to the table, ensuring an array of options to suit various homeowner needs.
However, standing out among these, Earthly Matters Contracting, Inc. offers a unique blend of professionalism, quality assurance, and personalized service that sets them apart. Their commitment to delivering what they promise when they promise it, coupled with their meticulous attention to detail and respect for clients' homes, makes them a top choice for exterior painting in Roswell, GA.
Final Thoughts on the Importance of Professional Exterior Painting Services
Ultimately, having a professional exterior painting job done on your home is about far more than merely changing the color of your walls. It's about preserving and enhancing the beauty of your home, increasing its curb appeal, and protecting it from the harsh elements.
With a professional touch, painting can transform your home into a reflection of your personal style and a source of pride in the Roswell community. It's about creating a space that you're proud to call home, and that starts with a fresh, quality coat of paint.
Choosing a professional painting contractor like Earthly Matters Contracting, Inc. can ensure that this transformation is handled with the care, expertise, and dedication it deserves. After all, your home is more than just a structure; it's a statement of your personal style and a testament to your place in the Roswell community. Let the professionals help you make that statement loud, clear, and stunningly beautiful.