Introduction
Exterior painting is more than just a makeover for your home; it's a protective shield against the elements. With the right professional exterior painting contractors in Metro Atlanta, GA, you can transform your home's appearance and increase its value while ensuring its longevity. This article is a comprehensive guide to understanding exterior painting, its costs, and revealing the top exterior painting contractors in Metro Atlanta, GA.
Brief Overview of the Article
We'll delve into the average cost of exterior painting in Atlanta and discuss the factors influencing these costs. We'll walk you through what to expect during an exterior house painting project, from power washing to clean-up. Learn about how often you should paint your house exterior and the importance of regular exterior painting. We'll also touch on tipping etiquette when it comes to your painter. Finally, we'll unveil the top exterior painting contractors in Metro Atlanta, GA, including Earthly Matters Contracting, Inc., a premier local painting company known for their quality work and excellent customer service.
Importance of Hiring Professional Exterior Painting Contractors
Opting for professional painting contractors like Earthly Matters is not just about achieving a flawless finish, it's about saving time, ensuring safety, and getting expert advice. Professional painters deliver quality work that lasts longer, saving you from frequent, costly touch-ups. They have the knowledge to recommend the best paint products, colors, and finishes for your home. Moreover, painting the exterior of your home can be dangerous work, especially when climbing ladders or working on high areas. Professionals adhere to safety procedures and use safety equipment to prevent accidents.
When it comes to exterior painting contractors in Metro Atlanta, GA, make sure you choose a company that prioritizes quality, professionalism, and customer satisfaction. Remember, a fresh coat of paint can bring your house back to life, but only if it's done right. Stay tuned as we unveil the top contractors in your area.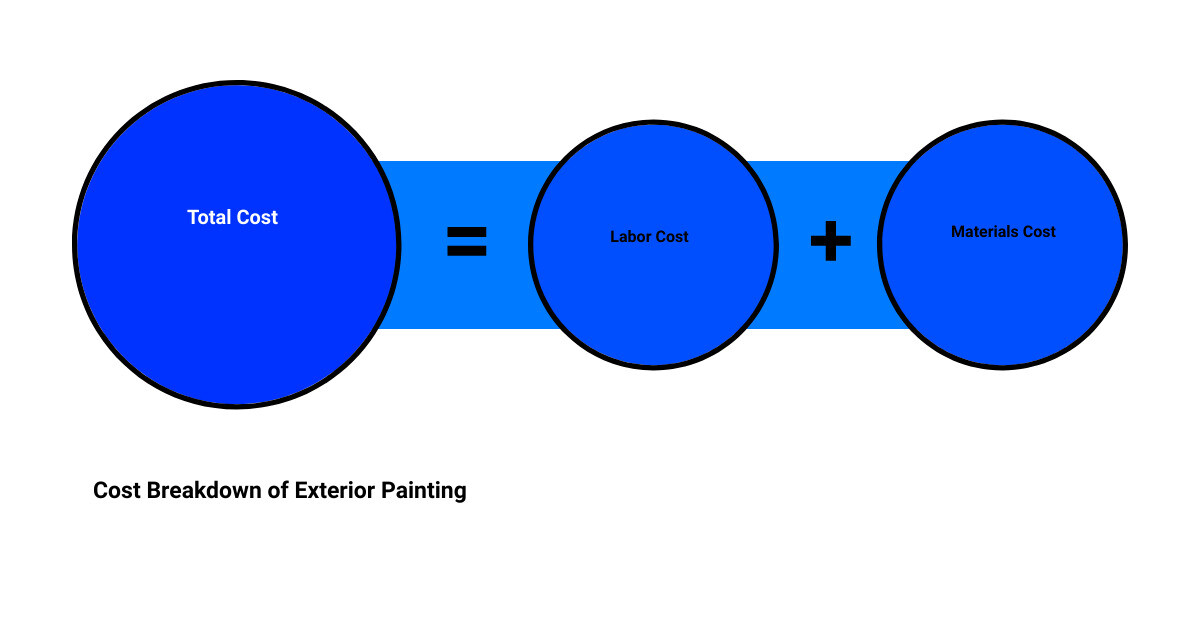 Understanding the Cost of Exterior Painting in Atlanta
As we delve deeper into the world of exterior painting, it's crucial to get a firm grasp of the associated costs. After all, budgeting is a key part of any home improvement project.
Average Cost of Exterior Painting in Atlanta
Painting the exterior of your house can be an investment, but it's one that pays off in terms of curb appeal and property value. In the bustling city of Atlanta, homeowners can expect to pay an average of $1.20 to $2.90 per square foot for a professional exterior painting job. With the average house having about 1,580 square feet of exterior walls, this means the total cost could range from $1,896 to $4,852. This estimate, of course, can vary depending on several factors, including the size and complexity of the house, your location, and the chosen contractor.
Factors Influencing the Cost of Exterior Painting
Several factors can influence the cost of exterior painting in Metro Atlanta. One major factor is the size of your house. Larger homes require more paint and take longer to paint, which can increase the cost.
The type of siding on your house can also affect the cost. Different materials, such as wood, aluminum, brick, or stucco, require different preparation methods and tools, which can alter the overall cost.
Additionally, the type of paint you choose can impact the price. High-quality paints may have a higher upfront cost, but they often last longer and offer better coverage, which can save you money in the long run.
Finally, intricate designs or trim can add to the cost due to the additional time and skill required.
Understanding these cost factors is an essential step in your journey to a freshly painted home exterior. Armed with this knowledge, you can make informed decisions and choose a contractor that aligns with your budget and your home's specific needs. Stay tuned as we delve into what to expect during an exterior house painting project.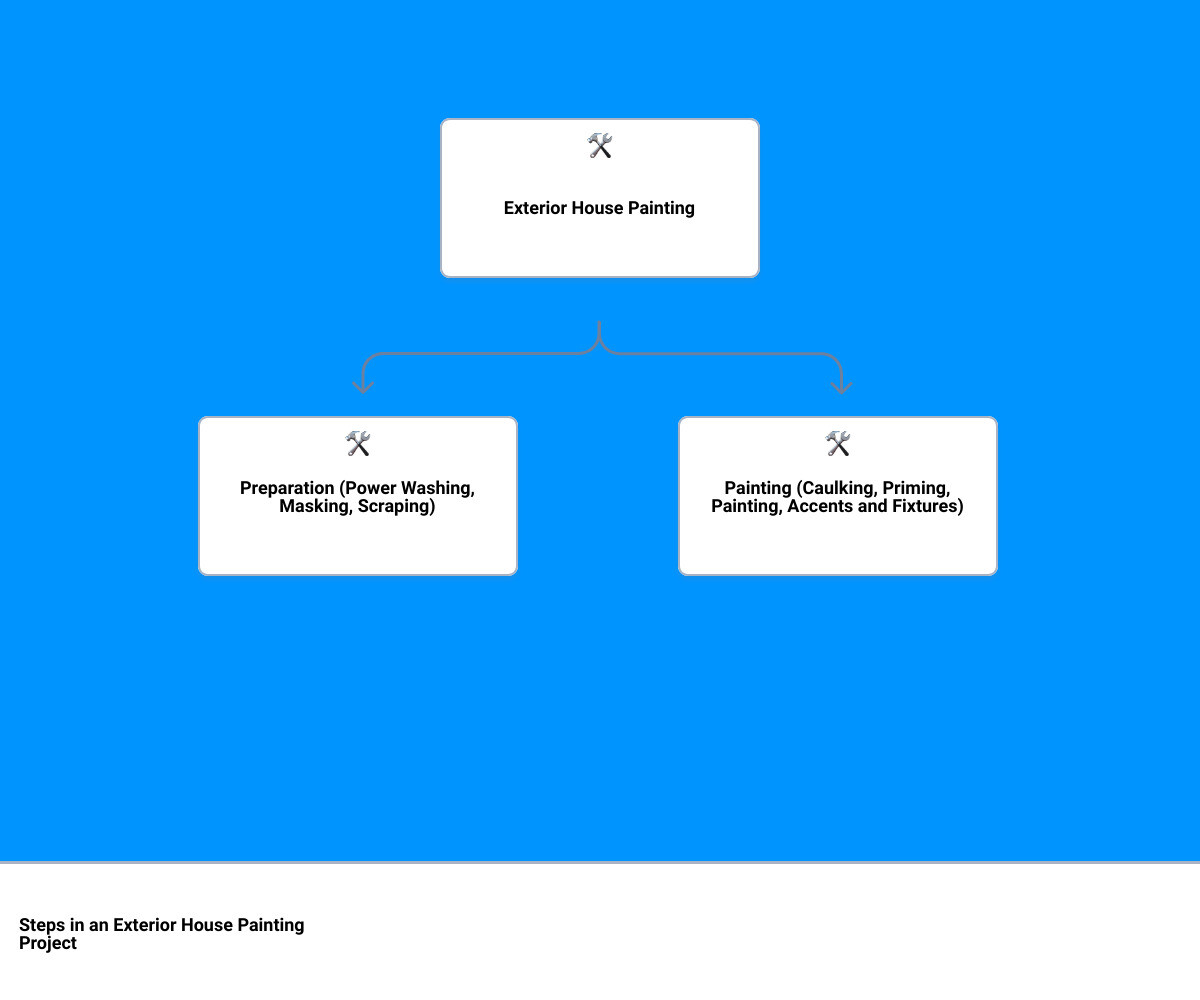 What to Expect During an Exterior House Painting Project
When it comes to exterior house painting in Metro Atlanta, GA, it's not just about slapping on a coat of paint and calling it a day. A comprehensive painting project involves a series of meticulous steps to ensure a high-quality, long-lasting finish. Here's an overview of what you can expect when professional painting contractors take on your home's exterior paint job.
Power Washing
The first step in any exterior painting project is power washing. This involves using high-pressure water to strip away dirt, debris, and loose paint from your home's exterior surfaces. It provides a clean, smooth surface for the new paint to adhere to, ensuring better durability and even coverage.
Masking
Next up is masking. This step protects areas of your home that shouldn't be painted, such as windows, doors, and light fixtures. The professionals will use tape, plastic, and drop cloths to shield these elements from paint splatters and drips.
Scraping
The scraping phase is crucial in removing any remaining loose or peeling paint that the power washing didn't catch. Scraping ensures that your new paint has a solid, even surface to adhere to, preventing future paint failures like peeling or blistering.
Caulking
Caulking is all about sealing gaps and openings in your home's exterior. This includes areas around windows and doors, as well as any cracks in the siding. Caulking serves two purposes: it prevents water and air infiltration, and it provides a seamless appearance for the final paint job.
Priming
The priming step prepares your home's exterior for the paint. A quality primer provides a stable base for the paint, improving its adhesion and helping to block stains and prevent peeling.
Door & Trim Paint
Painting the doors and trim requires a keen eye for detail. These areas often feature a different color or sheen than the rest of the house, and they may require special techniques to achieve a professional-looking finish.
Accents and Fixtures
Accents and fixtures such as shutters, light fixtures, and hardware are often painted last. These details can add a pop of color or a touch of elegance to your home's exterior, and they require careful attention to ensure a clean, precise finish.
Clean Up
Finally, once the paint has dried, it's time for clean up. This involves disposing of tape, plastic, and drop cloths, as well as cleaning up any paint spills. A professional painting contractor will leave your property looking as good as new, with the only evidence of their work being your beautifully painted home exterior.
Remember, when it comes to exterior house painting, patience and attention to detail are paramount. Each step, from power washing to clean up, plays a crucial role in achieving a high-quality finish that will transform your home and increase its curb appeal.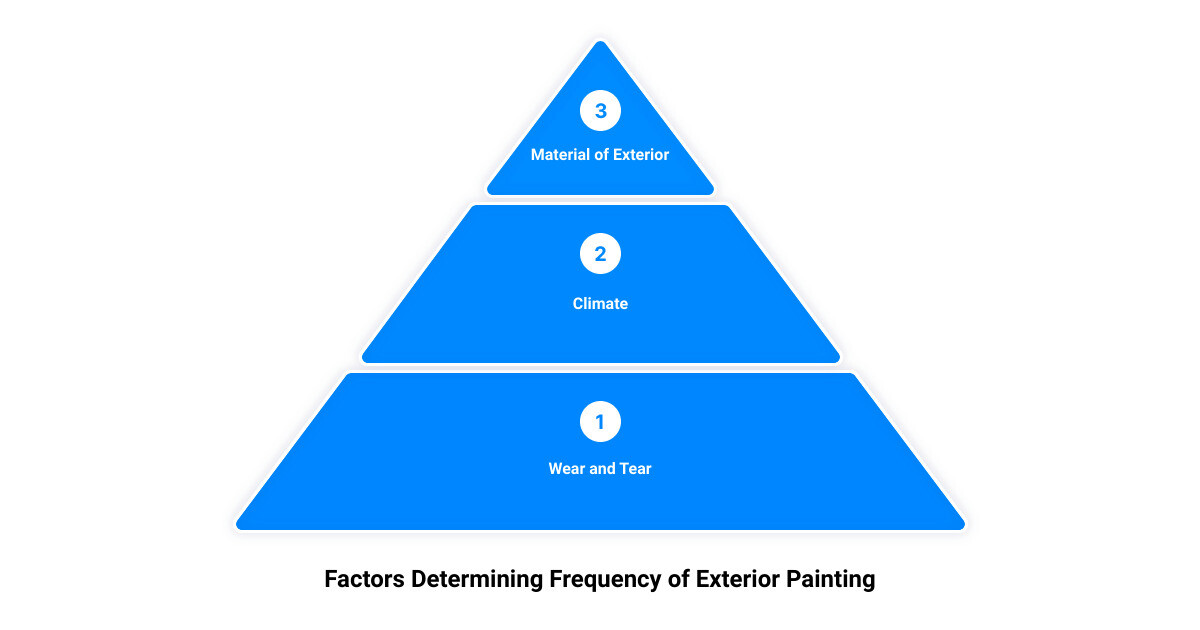 How Often Should You Paint Your House Exterior?
Properly maintaining the exterior of your house involves more than just a one-time paint job. It's a continual process that requires regular upkeep to ensure your home stays protected from the elements and maintains its aesthetic appeal. So, how often should you paint your house exterior?
Factors Determining the Frequency of Exterior Painting
There is no hard and fast rule regarding the frequency of exterior painting as it depends on various factors. The type of siding on your house is a significant determinant. For instance, wood siding typically requires a fresh coat of paint every three to seven years, while paint on brick tends to last about eight to 17 years on average.
Climate and surroundings also play critical roles in determining how well the paint holds up. Homes located in areas with harsh weather conditions or high UV radiation might require more frequent painting than those in milder climates. Additionally, the quality of the previous paint job, including the type and quality of the paint used, impacts the longevity of the paint.
Importance of Regular Exterior Painting
Regular exterior painting is more than just a cosmetic upgrade—it's a vital maintenance task that protects your home from weather damage and helps maintain its value. A fresh coat of paint provides a protective barrier against rain, wind, snow, and intense sun, all of which can cause significant damage to your home's structure over time.
Moreover, regular exterior painting helps identify potential issues, such as rot or decay, that might otherwise go unnoticed. Spotting these problems early can save you costly repairs down the line.
Investing in a fresh coat of paint every few years also helps keep your home looking its best, boosting its curb appeal and potentially increasing its resale value. A well-kept home exterior reflects positively on you as a homeowner and makes a great first impression on visitors or potential buyers.
In conclusion, while exterior painting might seem like a significant undertaking, its benefits far outweigh the effort and cost involved. Consider it a valuable investment in your home's longevity, appearance, and overall integrity. Remember, when it comes to maintaining your home's exterior, it's always better to be proactive than reactive. Regularly painting your home's exterior is a crucial part of this proactive upkeep.
Tipping Your Painter: Is It Necessary?
Navigating the world of gratuities can often feel like a tricky endeavor, particularly when it comes to home improvement services like painting. So, is tipping painters in Metro Atlanta, GA, a common practice or an unexpected bonus?
General Guidelines for Tipping Painters
In most instances, tipping professional painters is not considered obligatory. The comprehensive fees you pay for their services usually cover their expertise, time, and labor. However, if you've had an exceptionally positive experience with your painter, a tip can be a well-deserved token of appreciation.
It's essential to understand that there are no rigid rules when it comes to tipping house painters. If you do decide to tip, a good guideline could be around 10% of the project cost. This, however, is purely discretionary, and the amount you give should align with your level of satisfaction with the job completed.
Before tipping, it might be a good idea to inquire about the painting company's tipping policy – some companies might have specific guidelines about this. It's also generally better to hand the tip directly to the painters who worked on your project, rather than the company owner.
Alternatives to Cash Tips
If you're hesitant about giving cash or if the company has a no-tipping policy, you can still show your appreciation in other ways. Offering refreshments like coffee, snacks, or lunch can be a thoughtful gesture to keep your painting team fueled during the project. Keep in mind, though, that this should not replace a tip if you had planned to give one.
Another meaningful way to express your gratitude is by leaving a positive review for the painting company. This can significantly help the business gain more clients and reinforce their reputation in Metro Atlanta's competitive market. Recommendations to friends, family, and neighbors are also highly beneficial for the company.
In conclusion, whether you choose to tip your painters or not ultimately depends on your personal preferences, the quality of the work and the company's guidelines. The most important thing is to ensure that your satisfaction with the project is communicated, whether that's through a financial tip, a glowing review, or a simple thank you. After all, a job well done deserves recognition.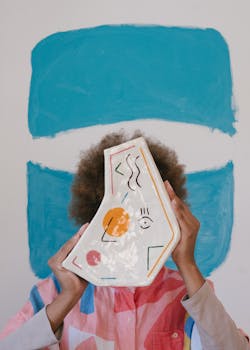 Top Exterior Painting Contractors in Metro Atlanta, GA
Painting your house exterior is a significant investment, and it's crucial to get it right the first time. That's why it's essential to choose a professional, experienced, and reliable painting contractor. Here are some of the top exterior painting contractors in Metro Atlanta, GA, that have demonstrated their commitment to delivering outstanding results.
Canaima Restorations & Paint
Canaima Restorations & Paint is known for their attention to detail and prompt responses. They specialize in pressure washing and painting, with a focus on delivering high-quality results. The locals in Atlanta seem to appreciate their work, with several clients praising their performance in painting patio columns.
Negrin Painting
Negrin Painting is another painting contractor that has garnered accolades for its services. Unfortunately, no specific details were available in the provided sources.
The Painting Group and Renovation
Details about The Painting Group and Renovation were not available in the provided sources.
Happy Labor
Happy Labor's services were not detailed within the provided sources.
Hands You Demand
Hands You Demand was not described in the provided sources.
Clean Cut Painting
Clean Cut Painting, while not detailed in the sources provided, is another painting contractor worth considering in Metro Atlanta, GA.
That 1 Painter Atlanta
That 1 Painter Atlanta, though not detailed in the provided sources, is a name that has gained recognition in the painting sector.
Dixon Painting
Dixon Painting offers a range of services, including gutter services and siding. They are praised for their professionalism and attention to detail. With happy customers in Marietta and other surrounding areas, Dixon Painting is definitely a top choice for exterior painting in Atlanta.
BW Painting
BW Painting, although not detailed in the sources provided, is another reputable painting contractor in Metro Atlanta, GA.
Earthly Matters
Last but certainly not least is Earthly Matters Contracting, a professional painting company specializing in both interior and exterior painting. With over 20 years of experience, the Earthly Matters team brings a commitment to top-quality results and exceptional customer service. They offer services like pressure washing, thorough surface preparation, wood rot and water damage repair, and more. Earthly Matters is licensed, bonded, and fully insured, providing peace of mind to their customers in Alpharetta and surrounding areas.
Remember, the best exterior painting contractors in Metro Atlanta, GA, will not only provide high-quality work but also exceptional customer service. They will communicate with you effectively, respect your property, and ensure that the final result exceeds your expectations.
Conclusion
Recap of the Top Exterior Painting Contractors in Metro Atlanta, GA
There you have it, a comprehensive review of top-notch exterior painting contractors in Metro Atlanta, GA. From Canaima Restorations & Paint's precise and detailed approach to exterior painting to Hands You Demand's commitment to customer satisfaction and Clean Cut Painting's emphasis on quality. And of course, who can forget the exceptional services offered by That 1 Painter Atlanta, Dixon Painting, BW Painting, and the rest of the high-caliber painting companies we've discussed? Each of these businesses brings a unique blend of skill, experience, and dedication to their craft, ensuring a superb outcome for your exterior painting project.
However, a special mention must be made for Earthly Matters Contracting. With over 20 years of experience, a Four Star Service Guarantee, and a commitment to thorough surface preparation and quality workmanship, Earthly Matters Contracting stands out among the rest. Their dedication to identifying and repairing wood rot and water damage, coupled with their use of high-quality paint, ensures that your home not only looks amazing but is also protected from the elements.
Final Thoughts on Choosing the Right Contractor for Your Exterior Painting Needs
Selecting the right exterior painting contractor for your home is not a decision to be taken lightly. It's crucial to choose a contractor who is experienced, licensed, and insured. Reading online reviews and getting a detailed quote are also essential steps in your decision-making process.
Remember, the right contractor will not only transform the look of your home but also ensure its longevity by properly preparing the surfaces and using high-quality paint. They will also provide excellent customer service and stand by their work, giving you peace of mind throughout the project.
When it comes to exterior painting contractors in Metro Atlanta, GA, the clear choice is a company that combines experience, professionalism, and a commitment to customer satisfaction. Earthly Matters Contracting has proven to be such a company, offering top-tier services that not only meet but exceed expectations. So when you're ready to give your home a fresh, new look, consider Earthly Matters Contracting for your exterior painting needs. You won't be disappointed.