Introduction
Unlock the magic of exterior transformations with the best exterior painting contractors in Cumming, GA. Homeowners in Alpharetta and surrounding areas, we understand your quest for quality service, attention to detail, and a reliable painting contractor to give your home that fresh, new look while ensuring it's protected from the elements. In this article, we'll dive into the world of exterior painting contractors in Cumming, GA, a niche we've mastered through years of experience and countless successful projects. We'll also introduce you to Earthly Matters Contracting, a company that has set a benchmark in the industry with its commitment to excellence, fair business practices, and unwavering focus on customer satisfaction. So, let's embark on this colorful journey to find the best painting professionals in the area and explore what sets Earthly Matters apart from the rest.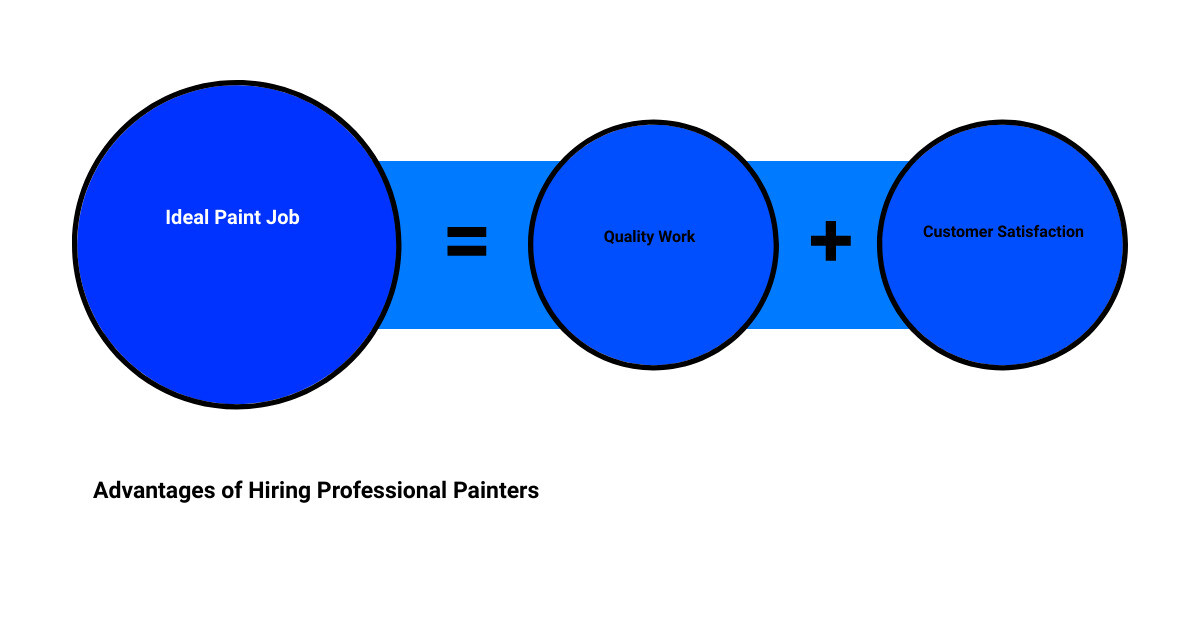 Why Choose Exterior Painting Contractors in Cumming, GA
A lick of fresh paint can do wonders for your home, boosting its aesthetic appeal, market value, and protecting it from the elements. But for a paint job that truly shines, a professional touch is paramount. When you opt for professional exterior painting contractors in Cumming, GA, you're investing in superior quality of work, local knowledge and expertise, and exceptional customer service and satisfaction.
Quality of Work
Painting may seem like a simple task, but achieving a flawless finish requires skill, precision, and the right tools. This is where professional painting contractors like Earthly Matters Contracting, Inc. make all the difference. They ensure the job is done right the first time, saving you time and money in the long run. Professional painters also have the experience and skills to deliver quality work that lasts longer, enhancing the longevity of your home's exterior.
Local Knowledge and Expertise
The climate and weather conditions in Cumming, GA, can impact the choice of paint and the painting process. Local painting contractors have in-depth knowledge of these factors, allowing them to provide expert advice on the best paint products, colors, and finishes for your home. This local expertise ensures your paint job not only looks great but also stands up to the local weather conditions, providing long-term protection for your home.
Customer Service and Satisfaction
Hiring a local painting contractor is also about building a relationship. Companies like Earthly Matters Contracting, Inc. pride themselves on their exceptional customer service, including free estimates, no-fault touch-up services, and even paint provided at cost. They're invested in your satisfaction, offering a five-year house painting warranty and a 3-day touch-up painting service to ensure you're completely happy with the results. They accept most major credit cards with no added fees, making the payment process hassle-free for you.
Choosing an exterior painting contractor in Cumming, GA means entrusting your home to experienced professionals who deliver top-notch quality, possess local expertise, and prioritize customer satisfaction. It's an investment not just in your home, but in peace of mind.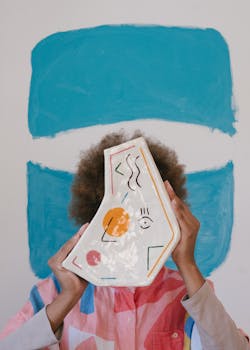 Top Exterior Painting Contractors in Cumming, GA
Cumming, GA, is home to an array of professional painting contractors who specialize in transforming both residential and commercial spaces. However, not all contractors are created equal. Below are some top-rated exterior painting contractors who have proven their expertise in delivering impeccable service.
American Painting & Deck Care
Renowned for their meticulous attention to detail, American Painting & Deck Care offers a comprehensive range of services, from exterior painting to deck restoration. They are committed to quality and ensure every project is completed to the highest standard.
Kimberly Painting
Kimberly Painting is known for their professionalism and high-quality work. They offer both interior and exterior painting services and have a reputation for delivering exceptional results that enhance the aesthetic appeal of homes.
Fillo Painting & Exteriors
Fillo Painting & Exteriors boasts a team of skilled professionals who are highly experienced in both residential and commercial painting. They place a strong emphasis on customer satisfaction and strive to exceed expectations in every project.
W & Jr Painting
With over 20 years of experience, W & Jr Painting provides top-notch painting services throughout Cumming, GA & North Atlanta. They are fully insured and licensed, ensuring you can trust them with your painting project.
MCO Professionals
MCO Professionals pride themselves on their expertise in delivering high-quality painting solutions. They offer a wide range of services and are dedicated to meeting the unique needs of each customer.
Henry's Fine Touch Painting
Henry's Fine Touch Painting offers a diverse range of services, including exterior painting and wood replacement. Their team of professionals is known for their dedication and commitment to delivering top-quality results.
Painting Life
Painting Life is a local contractor known for their dedication to customer satisfaction. They offer a wide range of services and are committed to transforming homes with their expert painting skills.
Prime Painters LLC
Prime Painters LLC are trusted professionals who offer a comprehensive range of painting services. They are dedicated to providing the highest level of service and delivering results that exceed expectations.
Sweet Tea Murals
Specializing in unique and creative exterior painting projects, Sweet Tea Murals brings a touch of artistry to their work. They offer custom mural painting services, transforming ordinary walls into extraordinary works of art.
These exterior painting contractors in Cumming, GA have earned their reputation through consistent high-quality work, professionalism, and commitment to customer satisfaction. When selecting a painting contractor, consider their experience, expertise, and the quality of materials they use, and always take the time to read customer reviews and testimonials. This ensures you're making an informed decision that you'll be happy with for years to come.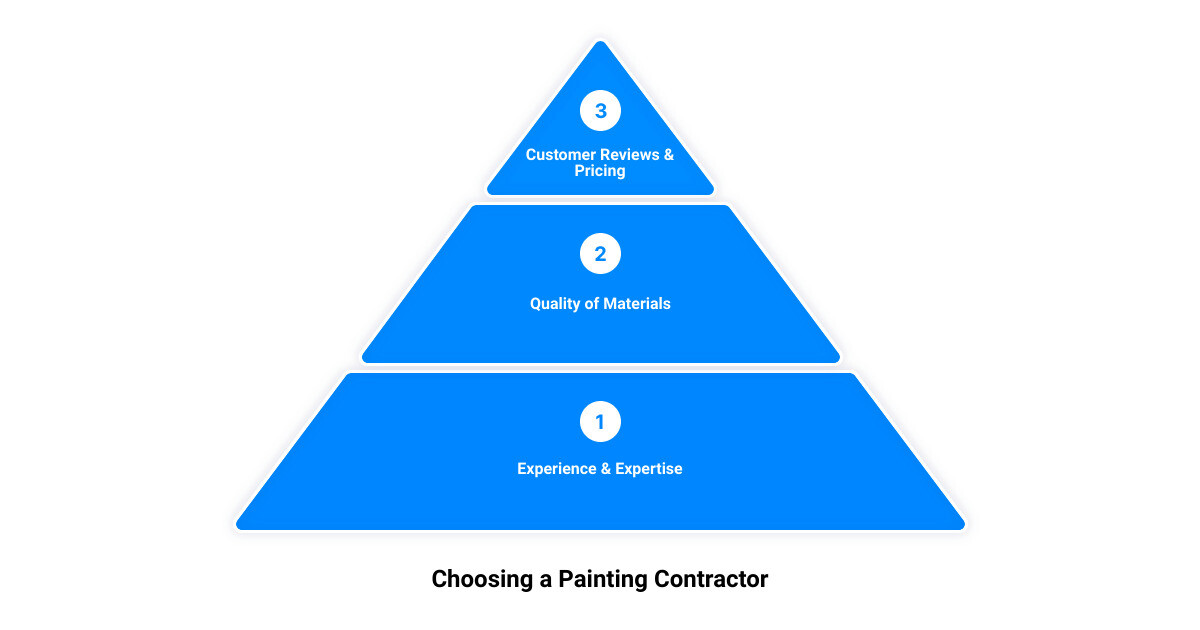 What to Look for in an Exterior Painting Contractor
When it comes to choosing the right painting contractor for your exterior painting project, there are certain aspects you need to consider. These include experience and expertise, quality of materials used, customer reviews and testimonials, and pricing and value for money.
Experience and Expertise
First and foremost, look for a contractor with a solid track record of experience. As they say, practice makes perfect, and this is especially true in the world of painting. A contractor with years of experience will have honed their skills and will be able to deliver a high-quality finish. On top of experience, the contractor's expertise is crucial. Do they have experience with homes similar to yours? As Earthly Matters Contracting suggests, a contractor with a diverse range of projects under their belt will be more equipped to handle any unique challenges your home may present.
Quality of Materials Used
The quality of the paint and materials used in your project can significantly impact the final result and longevity of the work. A professional painting contractor will use high-quality paint that can withstand the elements and keep your home looking fresh for years to come. They should also use top-notch tools and equipment for a smooth and even finish. It's worth asking prospective contractors about the types of paint they use and their reasons for choosing them.
Customer Reviews and Testimonials
Customer reviews and testimonials are a goldmine of information when selecting a painting contractor. They give you a glimpse of what to expect from the contractor's quality of work and professionalism. Pay attention to recurring themes in reviews – are they consistently praised for their punctuality, attention to detail, or excellent communication? Be sure to consider both the positive and negative reviews for a balanced view.
Pricing and Value for Money
Lastly, consider the contractor's pricing and whether it offers value for money. Remember, the cheapest quote is not necessarily the best. As the old saying goes, "you get what you pay for". A low quote might mean the contractor is cutting corners or using inferior products. On the other hand, a high quote does not always guarantee the best quality. Ask for a detailed estimate that breaks down the costs of materials, labor, and any additional services. This will help you understand where your money is going and ensure there are no hidden surprises.
Your exterior painting project is an investment in your home, so take the time to choose a contractor who will do the job right. By considering their experience and expertise, the quality of materials used, customer reviews and testimonials, and pricing, you can find a contractor who will deliver a beautiful result that enhances your home's curb appeal and value.
The Unique Selling Proposition of Earthly Matters
When it comes to enhancing the beauty and value of your home, Earthly Matters Contracting, Inc. stands out from the crowd of exterior painting contractors in Cumming, GA. Their unique selling proposition lies in their unwavering commitment to quality service, exceeding customer expectations, and their specialization in both interior and exterior painting.
Commitment to Quality Service
At the core of Earthly Matters' ethos is a strong commitment to excellence in every aspect of their business. They uphold a standard of integrity bound by fairness, honesty, and personal responsibility. This commitment does not just end at their work's quality, but it extends to every interaction they have with their customers. They value their customers' satisfaction, hence, they offer a guaranteed prompt and courteous service. This promise is evident in their meticulous preparation process for exterior painting, which includes pressure washing, scraping, sanding, priming, and filling surface cracks and nail holes, all aimed at ensuring a long-lasting paint job.
Exceeding Customer Expectations
Earthly Matters goes above and beyond to exceed customer expectations. Their dedication to customer satisfaction has earned them the 2015 Super Service Award from Angie's List for the fourth year in a row. They ensure that their team of skilled and experienced professionals treats every project with the care and attention to detail it deserves, regardless of its size or complexity. They go the extra mile by identifying and repairing or replacing any exterior surfaces with permanent water damage, such as wood rot, before painting. They promise to begin your job promptly and continue until it is complete, communicating with you at every step of the process.
Specialization in Both Interior and Exterior Painting
Unlike many other painting contractors, Earthly Matters specializes in both interior and exterior painting. They understand that your home is your sanctuary, and they aim to enhance its beauty both inside and out. Their exterior painting services are designed to freshen up the look of your house, protect it from the elements, and increase its curb appeal. On the other hand, their interior painting services aim to create a warm, inviting atmosphere in your home, reflecting your unique style and personality.
In conclusion, Earthly Matters Contracting, Inc. offers more than just a paint job. They provide a comprehensive service that prioritizes customer satisfaction, quality results, and attention to detail. Whether you're refreshing your home's exterior or transforming your interior spaces, Earthly Matters is an excellent choice for homeowners in Cumming, GA, seeking exceptional painting services.
Conclusion
When it comes to giving your home a fresh, new look, choosing the right painting contractor can be as crucial as the color scheme itself. Not all contractors are created equal, and the distinction lies in the quality of service, professionalism, and customer satisfaction levels. Homeowners in Cumming, GA, can feel confident knowing that there is a wide range of highly-rated exterior painting contractors available in their locality, each bringing their unique touch and expertise to the table.
But among all, Earthly Matters Contracting, Inc. stands out for its commitment to excellence, fair pricing, and an A-rating in professionalism, punctuality, quality, and responsiveness. With rave reviews from satisfied customers on various platforms, Earthly Matters has proven to be not just a painting contractor, but a trusted partner who goes above and beyond to exceed their clients' expectations. Their services extend beyond just exterior painting to include interior painting and deck restoration, making them the one-stop solution for your home's makeover needs.
In conclusion, while choosing the perfect exterior painting contractor in Cumming, GA, it's essential to look beyond just the price tag. Consider factors like experience, quality of materials used, customer reviews, and the overall value for money. But above all, choose a contractor who understands and respects your vision for your home. With Earthly Matters Contracting, Inc., homeowners in Cumming, GA, can rest assured their homes are in the best hands, promising a transformation that resonates with quality, reliability, and unmatched service.