Introduction: The Importance of Quality Exterior Painting
In the picturesque town of Dawsonville, GA, maintaining the aesthetic appeal of your home is as vital as safeguarding it from the elements. For homeowners, quality exterior painting is a key tool to achieve both these objectives. A fresh coat of paint not only breathes new life into your home's curb appeal but also serves as a protective shield against various weather conditions. However, finding a reliable, experienced, and trustworthy exterior painting company in Dawsonville, GA can be a daunting task.
The good news is that exceptional companies, such as Earthly Matters Contracting, Inc., are committed to providing top-notch exterior painting services. They understand that every home is unique and requires a customized approach to ensure a flawless finish and enduring protection. But why is quality exterior painting so crucial and what makes it an investment worth considering? Let's delve deeper.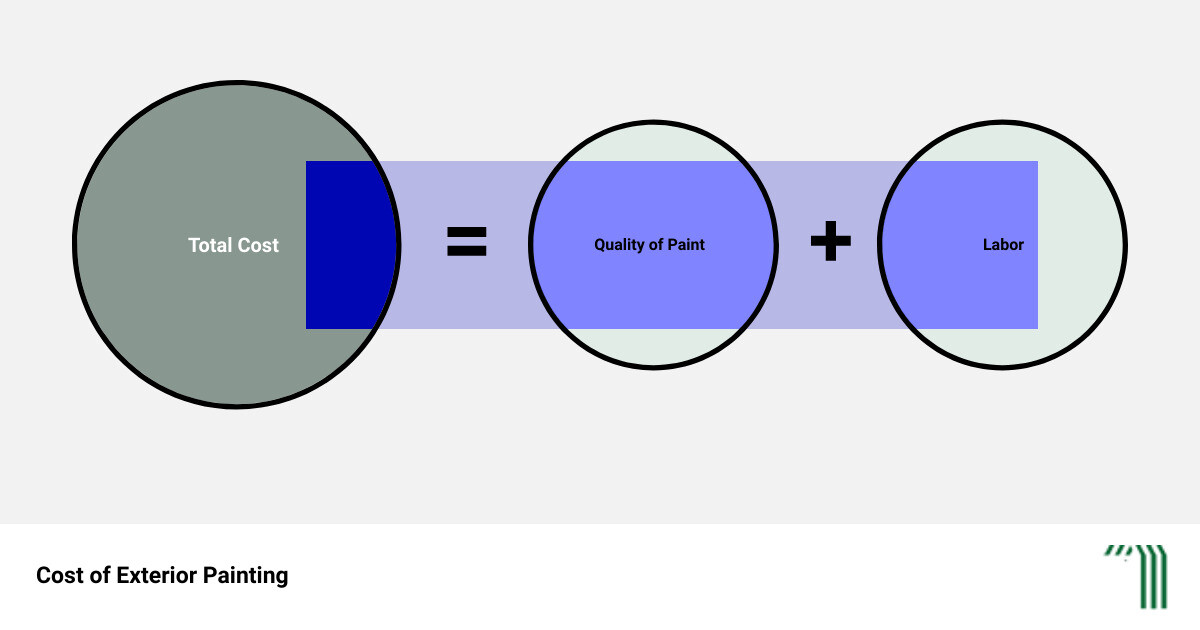 Why is Exterior Painting So Expensive?
Giving your home a fresh coat of paint is not just about aesthetics, it's also an essential maintenance task that protects your property from the elements. But have you ever wondered why exterior painting often comes with a higher price tag? The cost of exterior painting is determined by several factors, including the quality of paint, the labor involved, and the longevity of the job.
The Quality of Paint
High-quality exterior paint is designed to withstand harsh weather conditions without peeling, chipping, cracking, or blistering. This durability is achieved through the use of high-quality resins and pigments, along with other additives. When you opt for a premium exterior paint, you're paying for a product that's been specially formulated to withstand the test of time and protect your home's exterior.
Most experts, including those at Earthly Matters Contracting, advocate for 100 percent acrylic latex paint for exterior jobs. This type of paint is flexible, breathable, and colorfast, even far longer than paints made with vinyl resins or acrylic blends. Furthermore, it adheres tenaciously to most surfaces, including wood, vinyl, metal, and masonry, making it a reliable choice for a variety of homes.
The Labor Involved
Exterior painting is not a simple task that anyone can do. It requires expertise, patience, and a considerable amount of preparation. From properly cleaning the surface to applying the right amount of paint, each step needs to be executed meticulously to ensure a high-quality finish. This involves a significant amount of labor and time, hence contributing to the cost.
Professional painting companies, like Earthly Matters Contracting, bring a wealth of experience and skills to the project. They're equipped to handle all aspects of the job, including safety measures when working at heights, which is often necessary for exterior painting tasks.
The Longevity of the Job
The longevity of the paint job is another critical factor that impacts the cost of exterior painting. A well-executed exterior painting job can last from 10 to 15 years, providing long-term protection for your home. This durability means less frequent repainting, saving you money in the long run.
In summary, while the cost of exterior painting might seem high at first glance, it's an investment well worth making. The right paint job not only enhances your home's curb appeal but also provides long-lasting protection against the elements. With a professional exterior painting company like Earthly Matters Contracting, you can be assured of a job well done, providing you with peace of mind and a beautiful home to enjoy for years to come.
Earthly Matters: Dawsonville, GA's Premier Exterior Painting Company
About Earthly Matters
With over two decades of experience, Earthly Matters has been providing superior painting services in the Dawsonville area and across Metro Atlanta since 1999. They're not just a painting company but a full-service painting contractor that prides itself on changing the way customers view the contracting industry. They stand behind their work with a Four Star Service Guarantee and are committed to exceeding customer expectations at every stage of the project.
Services Offered by Earthly Matters
Earthly Matters offers a comprehensive range of services beyond just exterior painting. They specialize in interior painting to help transform your living spaces into the dream interiors you've always envisioned. They also offer deck and fencing services, helping protect these outdoor structures from moisture and harmful UV rays through professional painting and staining. Their exterior painting service does more than just enhance the visual appeal of your home. It provides lasting protection against the elements, ensuring that your home continues to look stunning and remain durable for years to come.
Why Choose Earthly Matters?
Choosing Earthly Matters as your exterior painting company in Dawsonville, GA, comes with a host of benefits. They offer free estimates, helping you understand the potential costs of your painting project upfront. They have an impressive track record with excellent customer reviews on platforms such as the Better Business Bureau (A+ rating), Google, Facebook, Nextdoor, and Angi.
Earthly Matters is a licensed, bonded, and fully insured company, providing you with peace of mind knowing you're working with a reputable painting contractor. They also guarantee on-time delivery of their service and provide top-quality assurance to ensure customer satisfaction.
Most importantly, the team at Earthly Matters are professional contractors who specialize in both interior and exterior painting and repairs. They cover your job from start to finish with courtesy, respect, and a level of expertise that only comes from years of industry experience.
Revamp your home with the best exterior painting company in Dawsonville, GA. Choose Earthly Matters for a service that goes beyond your expectations.
What Do Painters Charge Per Day in Dawsonville, GA?
When it comes to investing in the beauty and longevity of your home, understanding the cost implications is crucial. Have you ever wondered, "What do painters charge per day in Dawsonville, GA?" Well, we're here to break it down.
Factors Influencing the Cost
Several factors can influence the cost of hiring a professional painting company. The size and complexity of the project, the condition of the surfaces to be painted, and the quality of the paint used are the primary drivers of cost. Any necessary additional services, like pressure washing or replacing old trim, can also add to the total cost.
The painters' experience and expertise are also crucial factors. Highly skilled professionals who can deliver excellent results may charge more for their services, but the quality of their work can save you money in the long run by avoiding frequent touch-ups or complete repaints.
Average Cost for Exterior Painting in Dawsonville, GA
Typically, painters charge per day or per project. The average day rate for professional painters in the Dawsonville area is between £150 – £200. For a small room (about 2.2m x 2.4m), painting the walls and ceiling could cost roughly £200 – £250 and take about a day. For a larger room (approximately 6m x 5m), the cost might be around £400 – £450 and may take up to two days.
Remember, these are just averages. The actual cost could vary depending on the specifics of your project, the condition of your home, and the painting company you choose.
When hiring a professional painting company like Earthly Matters, you're not just paying for labor and materials. You're also investing in their expertise, experience, and commitment to quality work. They use high-quality exterior paint designed to resist peeling, chipping, cracking, or blistering, ensuring your home stays fresh and vibrant for longer.
In the next section, we'll explore how to choose the right exterior painting company in Dawsonville, GA. This will help you make a well-informed decision, ensuring you get the best value for your investment.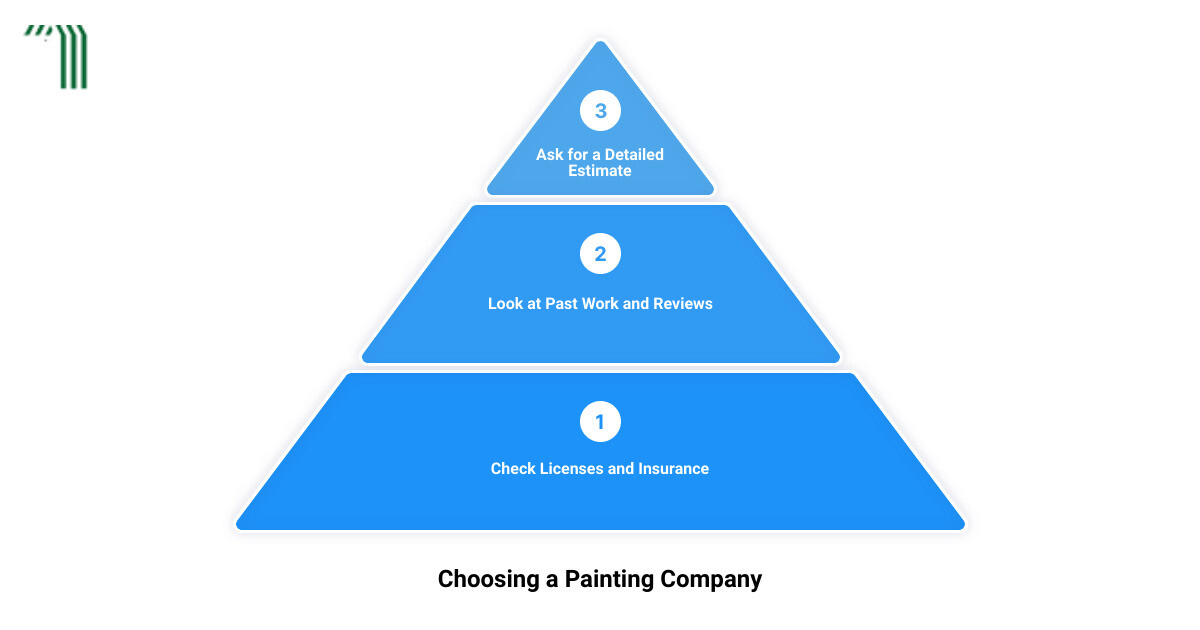 How to Choose the Right Exterior Painting Company in Dawsonville, GA
Choosing the right exterior painting company can seem like a daunting task, but it doesn't have to be. By focusing on a few important factors, you can easily select a reliable and professional company that will revamp your home in no time.
Check for Licenses and Insurance
First and foremost, you should ensure that the painting company you choose is fully licensed and insured. This serves as a guarantee that the company operates within the legal parameters and adheres to the industry's best practices. In the unfortunate event of any accidents or damages during the painting process, an insured company can cover the costs, saving you from any potential financial burdens.
Look at Past Work and Reviews
Before making your final decision, it's crucial to evaluate the company's previous work. Most reputable painting companies, like Earthly Matters, showcase their projects along with before and after photos on their websites. This can give you a clear idea of their skill level and the quality of their work.
Furthermore, you should also take time to read through customer reviews and testimonials. This will provide insights into the company's professionalism, timeliness, and attention to detail. Earthly Matters, for instance, has consistently received 5-star reviews from satisfied customers over the years.
Ask for a Detailed Estimate
Finally, don't forget to request a detailed estimate from the painting company. This should include the cost of labor, materials, and any additional services they might offer, like deck restoration or interior painting. This will not only help you understand where your money is going but also allow you to compare prices among different companies.
Remember, while cost is an important factor, it should not be the sole determinant of your decision. Instead, consider the value you are getting for your money. With a company like Earthly Matters, you're not just paying for a paint job, you're investing in high-quality materials, experienced professionals, and a transformation that enhances the value of your home.
Next, we'll take a closer look at some other top-rated exterior painting companies in Dawsonville, GA, to further assist you in your decision-making process.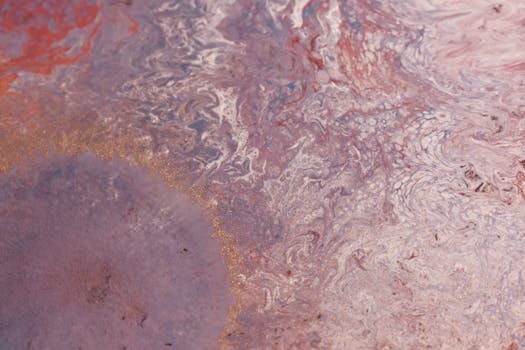 Other Top-Rated Exterior Painting Companies in Dawsonville, GA
While Earthly Matters Contracting undoubtedly offers superb exterior painting services, it's essential to explore other options to ensure you're making a well-informed decision. The Dawsonville, GA area is home to several excellent exterior painting companies, each with its unique strengths and specialties. Here are some of the other top-rated exterior painting contractors in Dawsonville, GA you might consider.
MCO Professionals
The team at MCO Professionals is known for their attention to detail and commitment to delivering outstanding results. They understand the importance of a quality paint job and strive to exceed their clients' expectations with every project.
Lopez Painting
Lopez Painting takes pride in providing high-quality exterior painting services in Dawsonville, GA. Their team is well-versed in the latest painting techniques and uses top-tier materials to ensure long-lasting results.
Anointed Painting
Renowned for their excellent craftsmanship and customer service, Anointed Painting has established a strong reputation in the community. Their clients often commend them for their professionalism and the superior quality of their work.
Honey Do Painters
With a name like Honey Do Painters, you can expect a company that listens to your needs and delivers on their promises. This company has a solid track record of delivering high-quality exterior painting services to Dawsonville residents.
Canaima Restorations & Paint
Specializing in both restoration and painting, Canaima Restorations & Paint offers a unique blend of services. Their team of expert painters is known for delivering immaculate finishes that stand the test of time.
Peachy Painters
Peachy Painters brings a fresh and vibrant approach to exterior painting. Their team is known for its creativity and commitment to excellence, consistently delivering projects that not only meet but often exceed their clients' expectations.
While Earthly Matters Contracting is a standout choice for exterior painting, it's always wise to explore a variety of options when making such an important decision. These other top-rated companies also offer high-quality services and could be the perfect fit for your exterior painting project.
Conclusion: Revamp Your Home with the Best Exterior Painting Company in Dawsonville, GA
Putting the final brushstroke on our guide, it's clear that investing in professional exterior painting is not just about adding a splash of color to your home. It's about protecting your property, enhancing its curb appeal, and ultimately, increasing its value. And in Dawsonville, GA, no one does it better than Earthly Matters Contracting.
Earthly Matters sets the benchmark in the industry with their meticulous attention to detail, high-quality materials, and exceptional customer service. Their team of skilled and experienced professionals ensures every project is completed to the highest standards, leaving your home looking fresh, vibrant, and protected against the elements.
However, we understand that every homeowner's needs are unique, and it's crucial to find a painting company that resonates with your specific requirements and budget. That's why we've also included a list of other excellent painting companies in Dawsonville, GA. Each of these companies, including MCO Professionals, Lopez Painting, Anointed Painting, Honey Do Painters, Canaima Restorations & Paint, and Peachy Painters, are renowned for their superior workmanship and commitment to customer satisfaction.
In conclusion, whether you're preparing to sell your home or just want to give it a fresh, new look, a professional exterior paint job is a worthwhile investment. Remember, it's not just about choosing the cheapest contractor but finding a reliable, trustworthy, and professional painting company that can deliver the highest quality results.
So, ready to revamp your home? Choose the best exterior painting company in Dawsonville, GA, and watch as your home transforms from ordinary to extraordinary.