Introduction
Brief Introduction to Earthly Matters
A picture is worth a thousand words; this adage gains a whole new meaning when it comes to the exterior of your home. As a homeowner in Alpharetta, GA, you understand the importance of first impressions, and what better way to create a lasting one than with a fresh coat of paint on your home's exterior. Presenting Earthly Matters Contracting, Inc., an experienced provider of exterior painting in Alpharetta, GA, dedicated to making your home stand out with a fresh, new look.
Earthly Matters is more than just a painting company; we are a team of skilled professionals committed to delivering quality service. Our deep understanding of the unique weather conditions in Alpharetta, GA, allows us to provide exterior painting services that not only enhance the aesthetic appeal of your home but also protect it from the elements.
Importance of Exterior Painting
Many homeowners overlook the importance of exterior painting. However, a high-quality exterior paint job does more than just freshen up the look of your house. It serves as a protective shell against adverse weather, prevents damage from insects, and boosts your home's value by improving its curb appeal.
Exterior painting is particularly important in Alpharetta, GA, where homes are prone to mildew due to high humidity. As such, exterior painting in Alpharetta, GA should be more than just a cosmetic upgrade; it should also be about using high-quality paint and techniques that offer a defense against mildew and premature paint failure.
Stay tuned as we delve deeper into why exterior painting can be expensive, what's included in the process, the time it takes, and why it's perhaps best to leave this task to the professionals. We'll also introduce you to the exceptional services of Earthly Matters, your go-to company for exterior painting in Alpharetta, GA.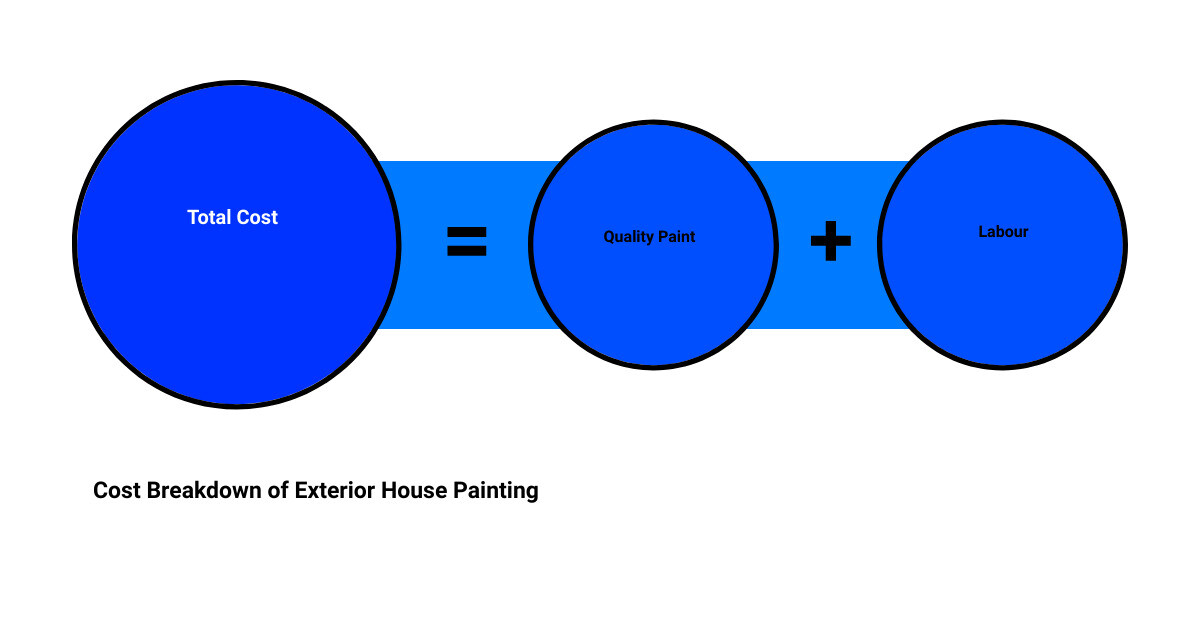 Why is Exterior Painting in Alpharetta, GA So Expensive?
Unveiling the price tag of an exterior painting project might make some homeowners gasp. However, it's crucial to understand what lies behind the cost. Let's delve into the quality of exterior paint and the durability and longevity of high-quality paint to help you comprehend why exterior painting in Alpharetta, GA tends to be pricey.
Quality of Exterior Paint
The cost of exterior paint isn't just about the color on the walls; it's an investment in your home's protection and longevity. High-quality exterior paint is specifically formulated to withstand the elements, resist peeling, chipping, cracking, and blistering. This resistance is crucial in areas like Alpharetta, GA, where homes are subjected to various weather conditions throughout the year.
This quality comes from a complex manufacturing process that ensures the paint's durability and protective capabilities, making it more expensive than the cheapest paint you might find on a store shelf. However, this investment in quality paint ensures a superior finish, protects your home's exterior, and ultimately saves money in the long run as it reduces the need for frequent repainting.
The Durability and Longevity of High-Quality Paint
Another factor contributing to the cost of exterior painting in Alpharetta, GA is the durability and longevity that high-quality paint provides. It's not merely about having a vibrant color on your home's exterior; it's about having a color that lasts. High-quality paint retains its original hue for many years, resisting fading and discoloration despite exposure to sun, rain, and other environmental factors.
Moreover, a professional application of quality paint can last anywhere from 10 to 15 years, depending on the paint used and the preparatory work performed. This longevity means homeowners can enjoy the fresh, attractive look of their home for a longer period, without the need for regular touch-ups or complete repainting.
In essence, the cost of exterior painting in Alpharetta, GA is reflective of the quality and durability of the materials used, and the long-term value it adds to your home. By investing in high-quality exterior painting, you're not just painting your house; you're enhancing its appeal, extending its lifespan, and adding to its value. Now, doesn't that make the cost worth it?
What is Included in Exterior House Painting in Alpharetta, GA?
When you hire Earthly Matters, a premier exterior painting service in Alpharetta, GA, you're not merely paying for a bucket of paint and a brush. You're investing in an all-inclusive, professional service designed to deliver a high-quality, long-lasting finish that will refresh your home's appeal. Here's a peek at what's included in our exterior house painting service:
Power Washing
The first step to a successful paint job is ensuring a clean surface. We commence our process by power washing your home's exterior to remove any dirt, grime, and mildew that could prevent the paint from adhering properly. This step is crucial to the overall endurance and aesthetic outcome of the paint job.
Masking
To protect your windows, doors, and other areas from unwanted paint, we use professional masking techniques. This ensures that the paint goes only where it's supposed to, maintaining the cleanliness and precision of the job.
Scraping
Loose or peeling paint can lead to a less than perfect finish. That's why our team spends time meticulously scraping away any old, flaking paint to create a smooth surface ready for new paint.
Caulking
We then seal gaps in the siding, around windows or doors with high-quality caulk to prevent water intrusion. This not only creates a more finished look but also adds an extra layer of protection against the elements.
Priming
Our team applies a coat of primer to ensure optimal paint adhesion and to help conceal any pre-existing darker colors. This step is essential in achieving a vibrant, even color for your home's exterior.
Door & Trim Paint
Your doors and trim are the accents of your home's exterior, and they deserve special attention. We carefully select and apply door & trim paint to ensure these features stand out beautifully, enhancing your home's curb appeal.
Accents and Fixtures
In addition to the main structure, we also take care of accents and fixtures. Whether it's shutters, outdoor light fixtures, or other exterior elements, we take the time to paint them appropriately to ensure a cohesive, polished look.
Clean Up
Once the painting is done, our job isn't over. We believe in leaving your property as clean as we found it. Our clean up process includes removing all painting materials, masking, and debris, so all you're left with is a beautifully painted home.
Our comprehensive exterior painting service ensures that every detail is handled, providing you with a worry-free, high-quality painting experience that will enhance and protect your Alpharetta home.
How Long Does it Take to Paint the Outside of a House in Alpharetta, GA?
Your time is precious, and any home improvement project can feel like a significant disruption to your daily routine. One of the most frequently asked questions we receive at Earthly Matters Contracting is, "How long will it take to paint the exterior of my house?" While the exact timeline can vary depending on the specifics of your property and the weather conditions, we can provide a general estimate to help you plan.
Time Frame for an Average-Size House
An average-sized house in Alpharetta, GA, typically refers to a home with one to two stories and four or fewer bedrooms. For properties of this size, you can expect the exterior painting process to take approximately three to four days. This time frame includes all the necessary steps to ensure a high-quality and long-lasting paint job, from power washing and surface preparation to the actual painting and final cleanup.
Time Frame for a Large House
For larger homes, such as those with three stories or five or more bedrooms, the exterior painting process understandably takes a bit longer. In these cases, you can expect the process to take about five to six days. The extra time is needed to ensure that every detail is taken care of, including those hard-to-reach areas, and that the result is a beautifully executed paint job.
Despite these estimates, it's important to note that at Earthly Matters Contracting, we never compromise on quality for the sake of speed. Each project gets the time and attention it deserves, ensuring that your home's exterior is not just refreshed but also protected from the elements.
Remember that these timelines are estimates, and the actual duration of your exterior painting project can vary. Factors such as the weather, the condition of your home's current paint and siding, and any additional repair or preparation work needed can all impact the timeline. But rest assured, our team at Earthly Matters Contracting will keep you informed every step of the way, ensuring a smooth and stress-free experience.
Can I Paint the Outside of My House Myself in Alpharetta, GA?
A fresh coat of paint is like a facelift for your home. But can you do this challenging task on your own? Let's delve into both the hurdles of DIY exterior painting and the benefits of seeking help from a professional painting company.
The Challenges of DIY Exterior Painting
Painting the exterior of your home is not a simple weekend project. It's a cumbersome task that demands time, tools, and a certain level of expertise. One of the main challenges is the sheer scale of the project. An average-size house in Alpharetta, GA, can take three to four days to paint. If you have a larger house, you're looking at five to six days. This doesn't even account for preparation or unforeseen obstacles like weather conditions.
Safety is another concern. Painting the exterior of your home often means working at height, which can be hazardous without the proper training or equipment. Additionally, specialized equipment is often required, such as power washers for surface preparation or sprayers for efficient application of paint.
Finally, there's the issue of quality. While it might be tempting to save money by doing the job yourself, mistakes can be costly. Without the proper knowledge and experience, you run the risk of ending up with a paint job that peels, cracks, or blisters, meaning you'll have to redo the work sooner than expected.
The Benefits of Hiring a Professional Painting Company
Contrastingly, hiring a professional painting company like Earthly Matters Contracting can alleviate these concerns. The most obvious benefit is their expertise and experience. They have years of industry knowledge, ensuring that your home is painted with the right type and amount of paint for a high-quality, long-lasting finish.
Professional painters can also save you time and effort. They have the necessary equipment and manpower to complete the job efficiently, freeing you up to focus on other important tasks. Plus, you won't have to worry about purchasing or renting expensive tools.
Perhaps most importantly, hiring professionals can actually be cost-effective. Despite the upfront cost, you can save money in the long run as professional painters have access to high-quality materials at a lower cost. They can also help you avoid costly mistakes that can occur when attempting a DIY project.
In conclusion, while you might be able to paint the exterior of your home yourself, the challenges can quickly outweigh the benefits. For homeowners in Alpharetta, GA, hiring a professional painting company like Earthly Matters Contracting can offer an expert, efficient, and cost-effective solution.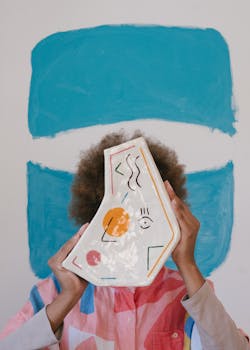 Earthly Matters: Your Go-To Exterior Painting Company in Alpharetta, GA
Overview of Earthly Matters
If you're looking for a company that provides top-notch exterior painting in Alpharetta, GA, look no further than Earthly Matters Contracting. With over two decades of experience in the industry, Earthly Matters Contracting has earned a reputation for reliability, quality, and customer satisfaction. They've been serving the Alpharetta community since 1999, transforming homes with their exceptional exterior painting services.
Services Offered by Earthly Matters
Earthly Matters Contracting offers a comprehensive array of services to enhance the beauty and protect the structural integrity of your home. Their exterior painting services include everything from surface preparation to the final coat, promising a transformation that will leave your home looking fresh and new. Additional offerings encompass precision trim painting, deck and fence painting/staining, and pressure washing to remove dirt and mildew in preparation for a fresh coat of paint. They also provide color consultation, guiding you in selecting the perfect color to best suit your home.
Testimonials and Reviews of Earthly Matters
Earthly Matters Contracting's commitment to customer satisfaction is evident in their numerous positive reviews. They have earned an A+ rating on Better Business Bureau, with consistent positive feedback on Google, Facebook, Nextdoor, and Angi. Customers often highlight their professionalism, attention to detail, and the quality of their work, reinforcing their status as one of the best exterior painting companies in Alpharetta.
Contact Information and Free Quote
If you're ready to revamp your home's exterior with a fresh coat of paint, Earthly Matters Contracting is ready to help. They are located at 1360 Union Hill Rd., Suite 1E, Alpharetta, GA, and can be reached at 770-346-0203. You can also reach out to them through their website for a free estimate. They promise timeliness, availability, and satisfaction, not considering the job done until you're delighted with their work.
With Earthly Matters Contracting, you can be assured of a worry-free and easy property improvement experience. Their dedication to delivering high-quality exterior painting services in Alpharetta, GA makes them the ideal choice for homeowners in the area looking to enhance the beauty and longevity of their homes.
Conclusion
Recap of the Importance of Professional Exterior Painting
Revamping your home with a fresh coat of exterior paint is more than just a visual upgrade. It's about enhancing its curb appeal, protecting it from the elements, and increasing its long-term value. However, achieving the desired result is not as simple as it seems. It requires preparation, the right materials, and skilled application techniques. This is where professional exterior painting services come into play.
Professional painters have the expertise to handle everything from surface preparation to the final coat. They understand the importance of proper washing, scraping, caulishing, priming, and quality paint application. They also take care of the finer details such as door and trim paint, accents, and fixtures. Most importantly, they ensure a thorough clean-up after the job, leaving you with nothing but a beautifully painted home.
Final Thoughts on Earthly Matters as the Best Choice for Exterior Painting in Alpharetta, GA
In the heart of Alpharetta, one company stands out for its dedication to quality, customer satisfaction, and value for money – Earthly Matters Contracting. They have been serving homeowners since 1999, offering a comprehensive range of exterior painting services. Their commitment to delivering high-quality results and exceptional customer service has earned them an A+ rating on the Better Business Bureau and positive reviews on various platforms.
Earthly Matters Contracting is more than just a painting service. They are partners in your journey to create a home that resonates with your unique personality and style. They offer a 5-year guarantee on their work, ensuring that your investment is safe and your home's exterior remains in top-notch condition for years to come.
So, if you're considering an exterior repaint in Alpharetta, GA, make Earthly Matters Contracting your first choice. They promise timeliness, availability, and satisfaction, making them the ideal solution for your exterior painting needs. Contact them today for a free estimate and experience the transformation they can bring to your home.