Introduction
Brief Overview of Alpharetta, GA's House Painting Scene
Nestled in the heart of Georgia is the thriving city of Alpharetta, a place where homeowners take great pride in the aesthetic appeal of their residences. This vibrant suburb of Atlanta is not just a hub for global businesses and a culinary hotspot, but also a place where homes are treasured and well-maintained. A major component of maintaining these beautiful homes is regular house painting, a task often entrusted to Alpharetta, GA's house painters. Known for their expertise and dedication to quality, these professionals have the skills and knowledge needed to transform any home into a stunning showcase of aesthetic appeal.
Importance of Hiring Professional House Painters
While it may be tempting to tackle a painting project yourself, the advantages of hiring a professional painter are manifold. Expert painters bring in-depth knowledge of surface preparation, quality materials, and skilled application techniques to the table. They understand the importance of proper washing, scraping, caulking, priming, and quality paint application. They also pay attention to the finer details such as door and trim paint, accents, and fixtures.
Moreover, professionals like the team at Earthly Matters Contracting ensure a thorough clean-up after the job, leaving you with nothing but a beautifully painted home. They offer a 5-year guarantee on their work, ensuring that your investment is safe and your home's exterior remains in top-notch condition for years to come.
In an area like Alpharetta, where home aesthetics matter, hiring professional painters can significantly enhance your property's curb appeal, protect it from the elements, and increase its long-term value. So when considering a repaint or a fresh coat for your home, remember that the Alpharetta, GA house painters are there to make your vision come to life, while ensuring the job is done right the first time.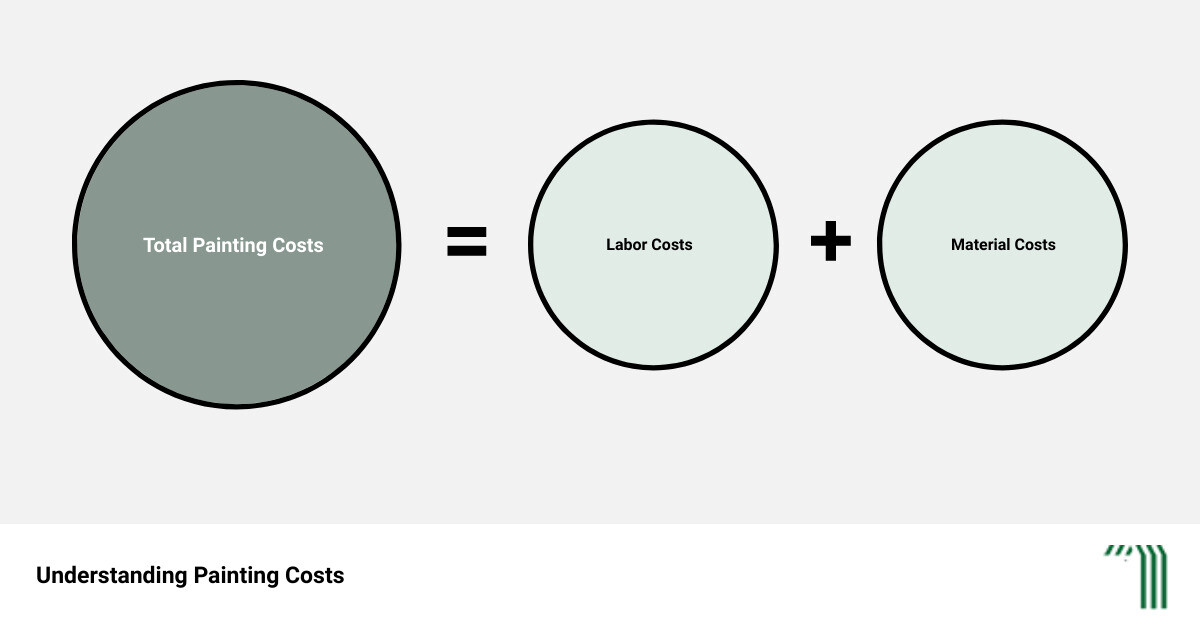 Understanding the Cost of House Painting in Alpharetta, GA
The cost of house painting in Alpharetta, GA is a crucial consideration when planning to add a splash of color to your home. Let's delve into the specifics of the costs involved in this transformative project.
Average Hourly Rates for Painters
In the world of house painting, cost is often based on an hourly rate. On average, professional painters in the United States charge between $22 and $43 per hour. This rate excludes taxes and overhead costs. It's important to remember that this is a general estimate and can vary depending on a variety of factors such as the complexity of the project or the experience level of the painter.
Average Daily Rates for Painters
If you prefer to look at daily rates, house painters in the UK often charge around £150 to over £200 per day. Although this is a UK reference, it gives a rough idea of daily rates. Rates can swing based on location, with more affluent areas like London tending to have higher costs. Similarly, areas like Alpharetta, GA, may have variable rates depending on the demand and cost of living.
Factors Influencing the Cost of House Painting
Understanding the factors that influence the cost of house painting can help you budget more effectively. Here are the main factors you should keep in mind:
Size of the Job: The larger the surface area that needs painting, the higher the cost. This is due to the increased amount of paint required and the additional labor hours needed to complete the job.

Type of Paint: The cost of paint can vary significantly, depending on its quality and brand. High-quality paints that are durable and offer excellent coverage often come with a higher price tag.

Complexity of the Job: Tasks like painting kitchen and bathroom cabinets or pressure washing surfaces prior to painting can increase labor costs due to their time-consuming nature.

Painter's Experience and Reputation: Seasoned professionals who are known for their high-quality work are likely to charge more than less experienced or less known painters.
Understanding these factors can help you navigate the cost landscape of house painting in Alpharetta, GA, and ensure you get the best value for your investment.
The Art of Negotiating with House Painters
Stepping into the world of home improvements, you might wonder if the cost of house painting services is set in stone. The truth is, while painters calculate their costs based on a range of factors, there is always room for negotiation. The key is knowing when and how to negotiate and appreciating the importance of time flexibility.
When and How to Ask for a Discount
When it comes to asking for a discount, timing is key. It's not recommended to dive straight into negotiation at the first meeting. Instead, let the painter outline the work needed, materials required, and the projected timeline. Once you've got a comprehensive estimate in hand, that's when you can begin the negotiation process.
Remember, it's essential to approach this conversation with respect and understanding of the professional's skills and labor. An effective negotiation is not about haggling for rock-bottom prices, but finding a mutually beneficial agreement that reflects the value of the work and fits within your budget.
To steer the conversation in the right direction, be upfront about your budget limitations and ask if there are areas where adjustments could be made without compromising the quality of work. This could involve tweaking the scope of work or considering alternative paint options that might be more cost-effective.
The Importance of Time Flexibility in Negotiations
Flexibility is a powerful tool in negotiations, particularly when it comes to scheduling. House painters often experience fluctuations in their workload, with certain seasons being busier than others. If you can offer flexibility with the timing of the project, it could open up opportunities for discounted rates.
This is especially the case during slower periods, where painters might be more willing to negotiate to secure work. Additionally, by allowing the painter to work during their preferred hours (within reason), you can help ensure the job gets done efficiently, potentially reducing labor costs.
In conclusion, while the cost of house painting in Alpharetta, GA is influenced by a myriad of factors, skilled negotiation can help you secure a fair and satisfying deal. Remember to approach the conversation with respect for the painter's expertise and consider time flexibility as a valuable bargaining chip.
Top House Painting Companies in Alpharetta, GA
In the colorful landscape of Alpharetta's house painting scene, several companies rise above the rest, painting a masterpiece of customer satisfaction, quality service, and artistic precision.
Earthly Matters: Quality Service and Customer Satisfaction
Earthly Matters Contracting's ethos is centered on exceeding clients' expectations, consistently delivering a superior painting service. Their team of professional painters is not only experienced but also well-versed in the art and science of painting, ensuring attention to detail in every project. With a commitment to using quality materials, timely project completion, and a keen emphasis on customer satisfaction, Earthly Matters undoubtedly paints a brilliant picture of quality service and customer satisfaction.
ASAP Painting: All Styles All Paint
While ASAP Painting is not explicitly mentioned in the sources, it's worth noting that in Alpharetta, GA, variety and versatility are key factors when choosing a house painting company. A company like ASAP Painting, which offers a comprehensive range of styles and paints, could be an attractive option for homeowners looking to explore unique painting styles or seek specialised paint products.
J Vega Painting: Expertise in Interior and Exterior Painting
J Vega Painting stands out for its dedication to professionalism and reliability. They have mastered the art of incorporating customer input into their painting process, ensuring the final result aligns with the homeowner's vision. Their commitment to delivering a high level of service has earned them a reputation for expertise in both interior and exterior painting.
Clean Cut Painting: Specializing in Interior Transformations
Clean Cut Painting prides itself on precision and attention to detail in their work. Their team of professionals guarantees a 'clean cut' finish, living up to their name. Specializing in interior transformations, Clean Cut Painting ensures a flawless finish that can significantly enhance the aesthetic appeal of your living spaces.
Henry's Fine Touch Painting: Excellence in Interior/Exterior Painting and Roof Replacement
Henry's Fine Touch Painting offers more than just painting services. This company is a convenient option for homeowners looking to revitalize their homes' exteriors from top to bottom, including roof replacement. Their commitment to providing excellent painting services, coupled with their additional offerings, makes Henry's Fine Touch Painting a one-stop solution for homeowners seeking a comprehensive home makeover.
Each of these companies brings a unique palette of services to the table, giving homeowners in Alpharetta, GA, a variety of excellent options to choose from when it comes to house painting contractors. Regardless of your specific needs or preferences, these top-notch companies are equipped to breathe new life into your home with their professional painting services.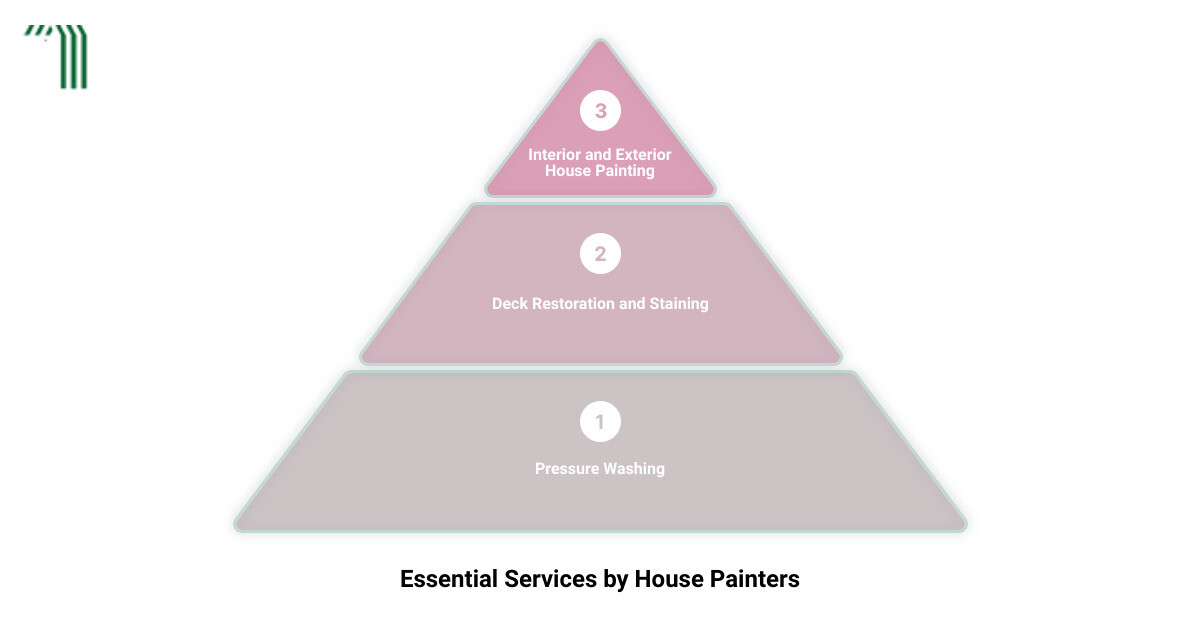 Essential Services Offered by Alpharetta, GA House Painters
When it comes to sprucing up your home in Alpharetta, GA, a professional painting company such as Earthly Matters Contracting offers a comprehensive range of services. They understand that every home is unique and requires a tailored approach to deliver the best results. Let's delve into the essential services provided by these house painters.
Interior and Exterior House Painting
The transformation of your home begins with a fresh coat of paint. Alpharetta, GA house painters excel in both interior and exterior painting services. For the interior, they focus on creating a flawless finish that breathes new life into your living spaces. They ensure that the colors chosen perfectly align with your unique personality and lifestyle, transforming your home into a haven of comfort and style.
When it comes to exterior painting, these professionals understand the importance of not only beautifying your home but also protecting it from the elements. They use high-quality paints that can withstand the Alpharetta weather, keeping your home's exterior looking great for years to come.
Comprehensive Rotted Wood Replacement
In addition to painting, these professionals can handle comprehensive rotted wood replacement. This is an essential service, especially if your home has suffered damage due to moisture or pests. They have the skills and tools to replace the rotted wood, ensuring the structural integrity of your home is maintained.
Deck Restoration and Staining
Your outdoor spaces are as important as your indoor ones. Alpharetta, GA house painters offer deck restoration and staining services to enhance the aesthetic appeal of your outdoor structures. They can restore your deck to its former glory and protect it from weather damage with their expert staining services.
Pressure Washing
Before the painting begins, surface preparation is key to ensure the best possible outcome. Alpharetta, GA house painters offer high-quality pressure washing services to prep your home for painting. This service effectively removes dirt, grime, and mildew, providing a clean, smooth surface for the paint to adhere to.
In conclusion, Alpharetta, GA house painters offer an array of vital services to help homeowners maintain and enhance the beauty of their homes. With their expertise and commitment to quality, you can rest assured that your home is in capable hands.
Conclusion
The Value of Investing in Professional House Painting Services
The allure of a freshly painted home is undeniable. It not only boosts your home's curb appeal but also acts as a shield against the elements, offering protection for years to come. However, this is not a task for the faint-hearted. It demands extensive preparation, the right materials, and meticulous application techniques. These complex processes underscore the need for professional house painting services in Alpharetta, GA.
Professional house painters in Alpharetta, GA like Earthly Matters Contracting bring a wealth of expertise to the table. They manage everything from surface preparation to the final coat, ensuring that every detail is attended to with precision. Their commitment to quality and customer satisfaction is reflected in their high-quality results, making the investment in professional painting services worthwhile.
Final Thoughts on Alpharetta, GA's House Painting Scene
Alpharetta, GA is home to a vibrant house painting scene, offering homeowners a variety of experienced and reliable contractors to choose from. With esteemed companies like Earthly Matters Contracting leading the charge, homeowners can trust in receiving top-tier service that enhances the beauty and longevity of their homes.
Remember, the key to a successful house painting project lies not just in selecting the right colors, but in choosing the right professionals to bring your vision to life. So, if you're planning to give your home a fresh coat of paint, consider partnering with Alpharetta's finest house painters. Their expertise, dedication, and commitment to customer satisfaction will ensure that your home looks its best, now and in the years to come.